I'm really enjoying the current 90's revival fever that has sneakily crept its way into our collective fashion consciousness this summer. Yup, it seems that ASOS et al have caught up with the teenage Tumblr masses and decided that grunge is most definitely cool again, which pleases me no end because a) it reminds me of my styleless yet fun-filled teenage years that were spent living in cerise jumbo cords and oversized Blink 182 merchandise and b) because my can't-quite-be-bothered-to-muster-up-the-required-energy attitude to life (and fashion) sits quite comfortably in the shabby-chic grungey mindset.
I'm probably far too old to be dressing like a teenage renegade - anyone doubting this should know that my bones have actually started to creak when I pull myself out of bed every morn - but the fast-approaching summer of travel has made me want to deck myself out like a half-hearted Grateful Dead ligger.
Earlier this week Jenny and I took a trip to Hobbycraft and Asda in search of some cheapy monstrosities we wouldn't mind ripping apart and rejigging. We weren't disappointed. 10 minutes of browsing the mens section threw up these utterly tragic £5 jeans and £2 pack of two XXL t-shirts. How the devil could we resist?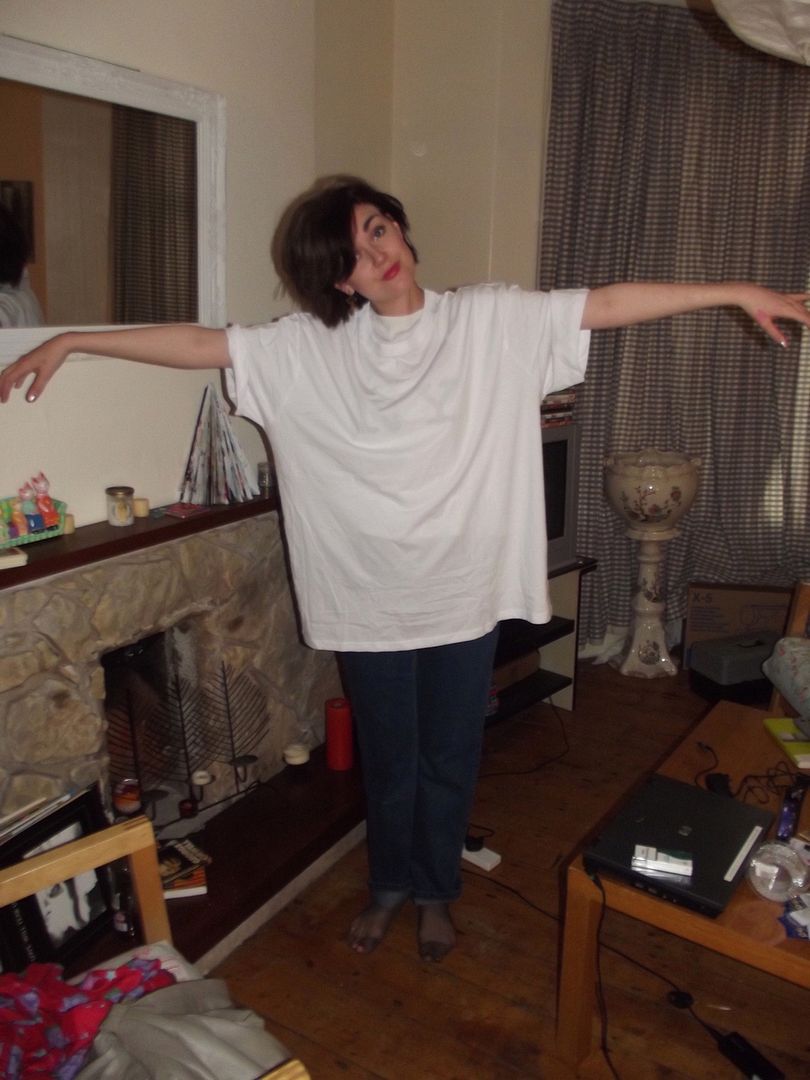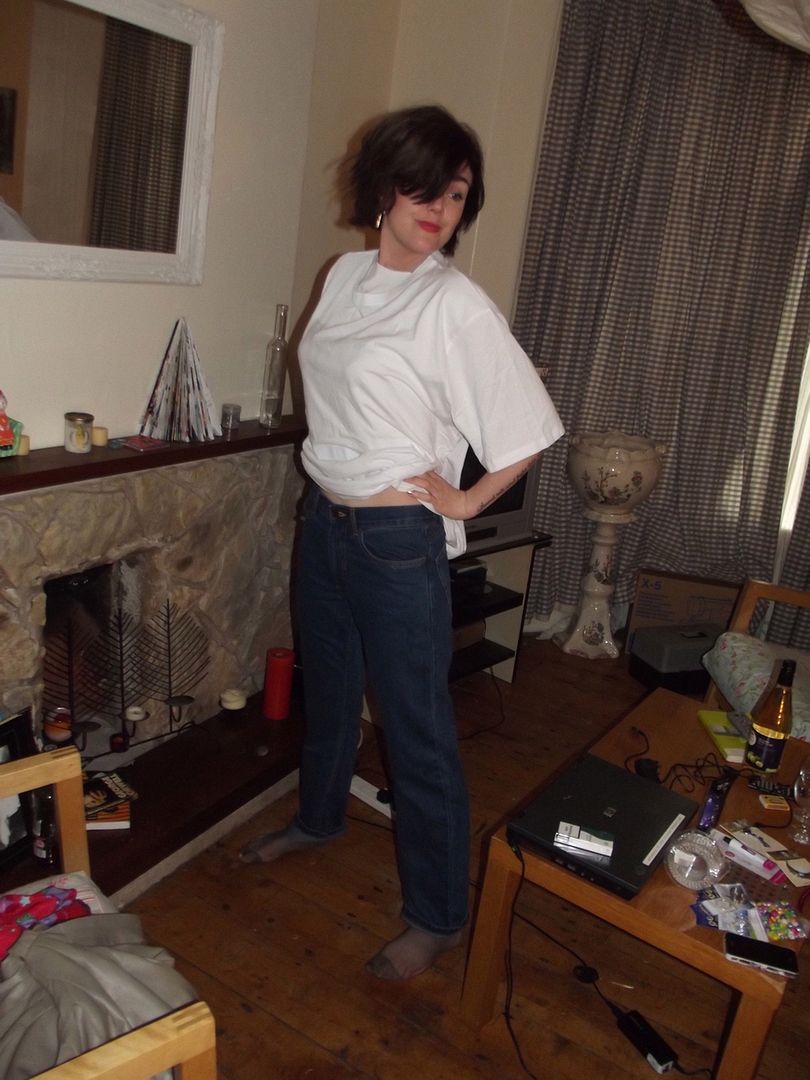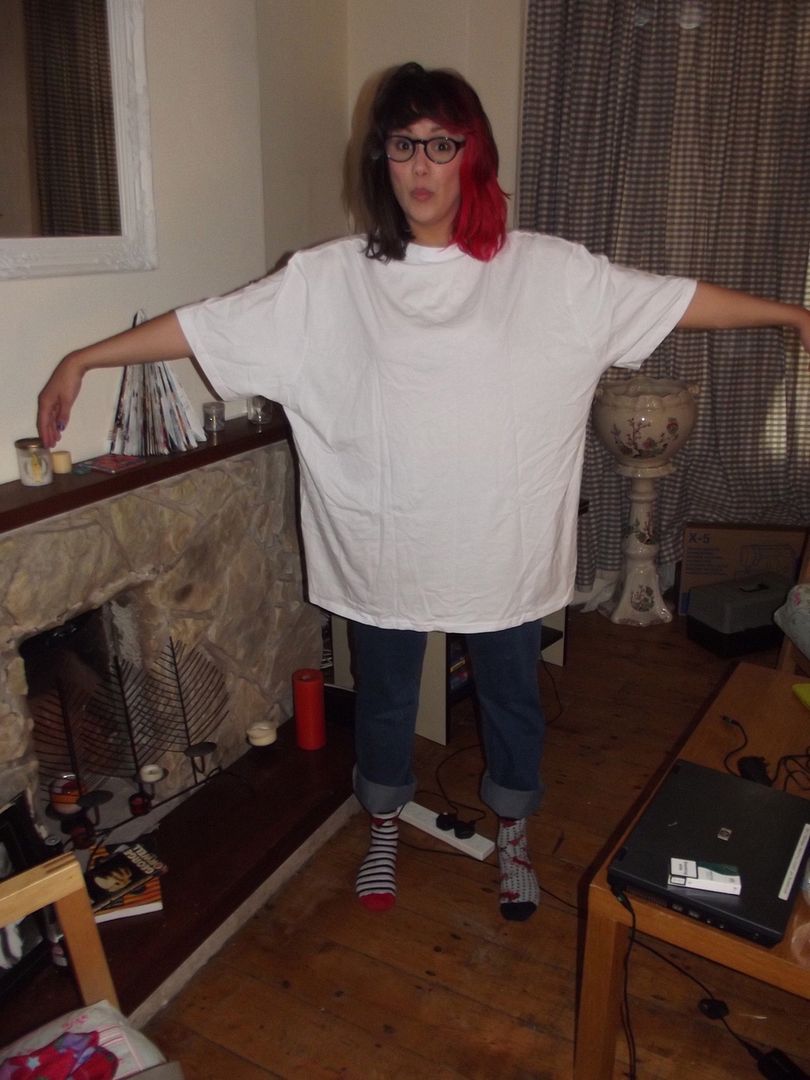 After a quick change into PJ's, we spread our tools out and tie-dyed the t-shirts by hastily chucking Dylon fabric dye powder into any bucket, sink or measuring jug we could find. Meanwhile, my horrendous man-jeans were sat in a vat of pure bleach. They remained there for 5 hours.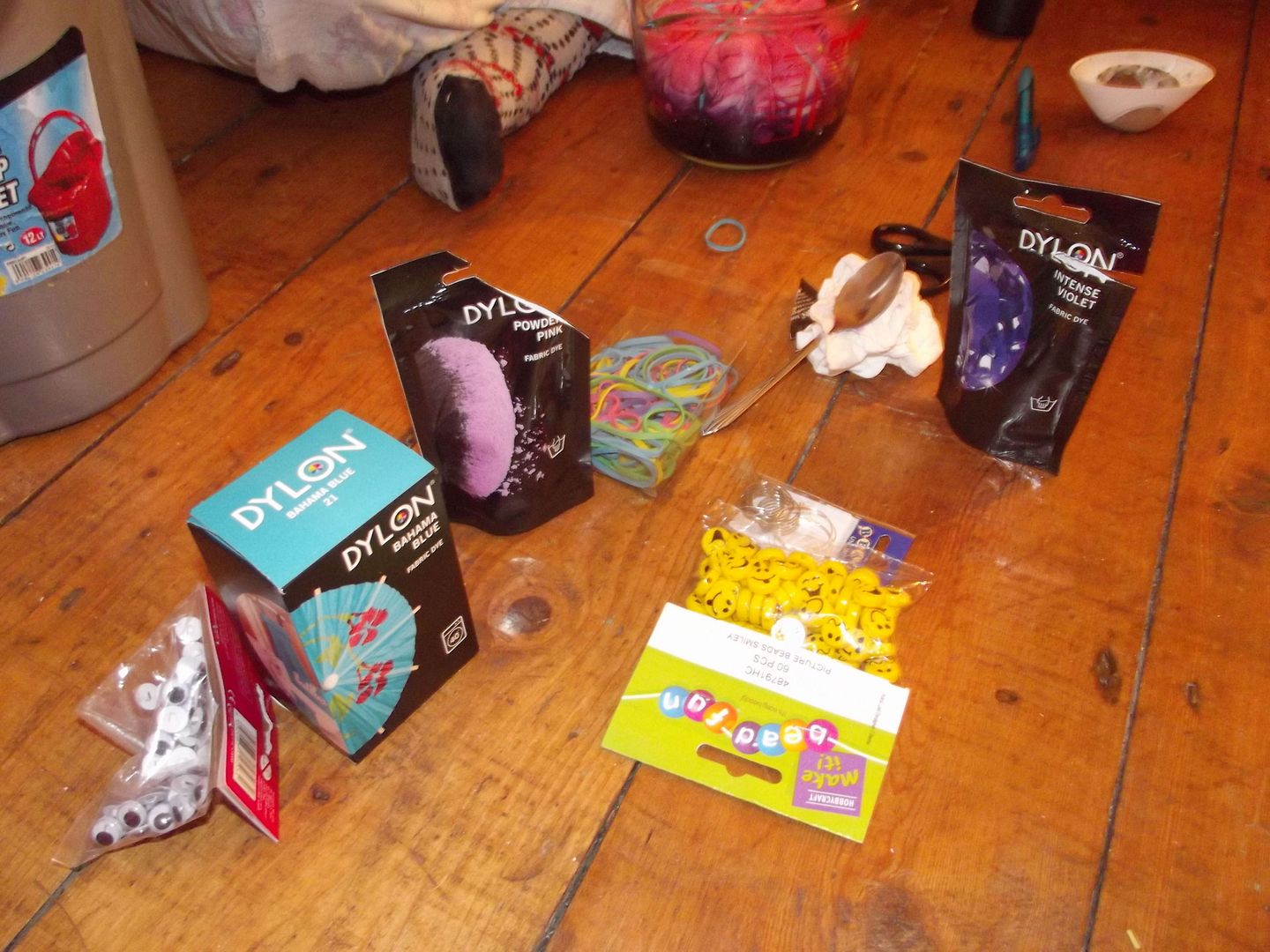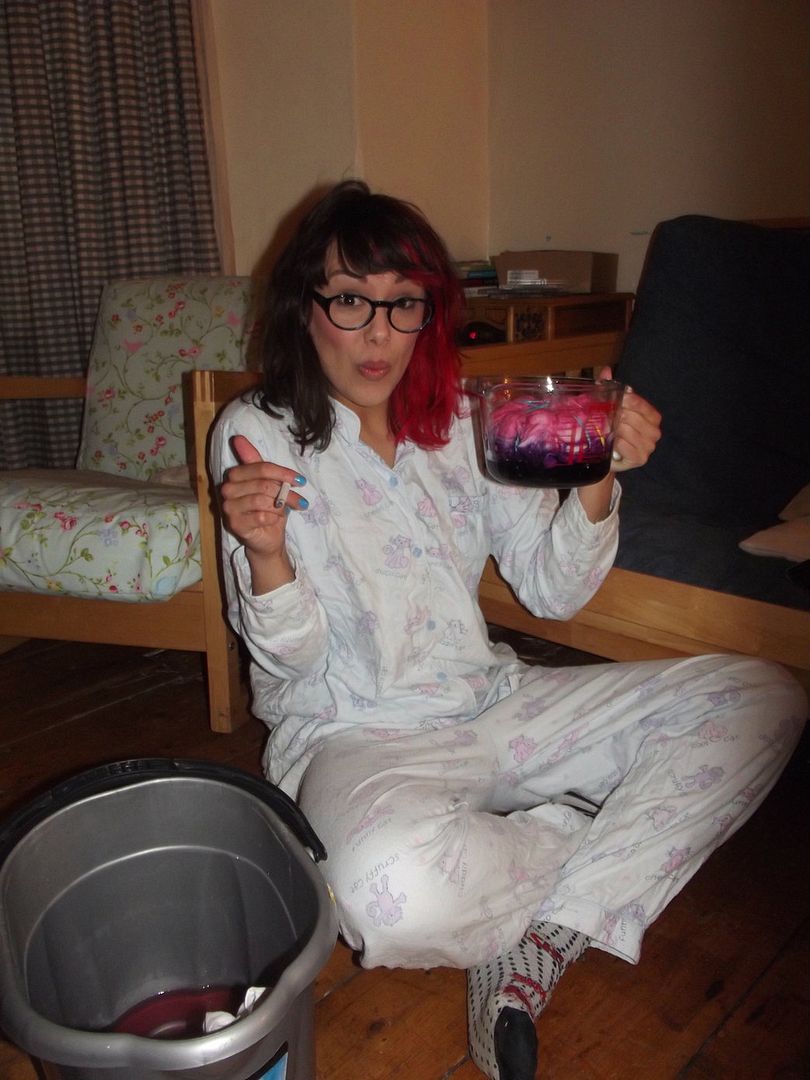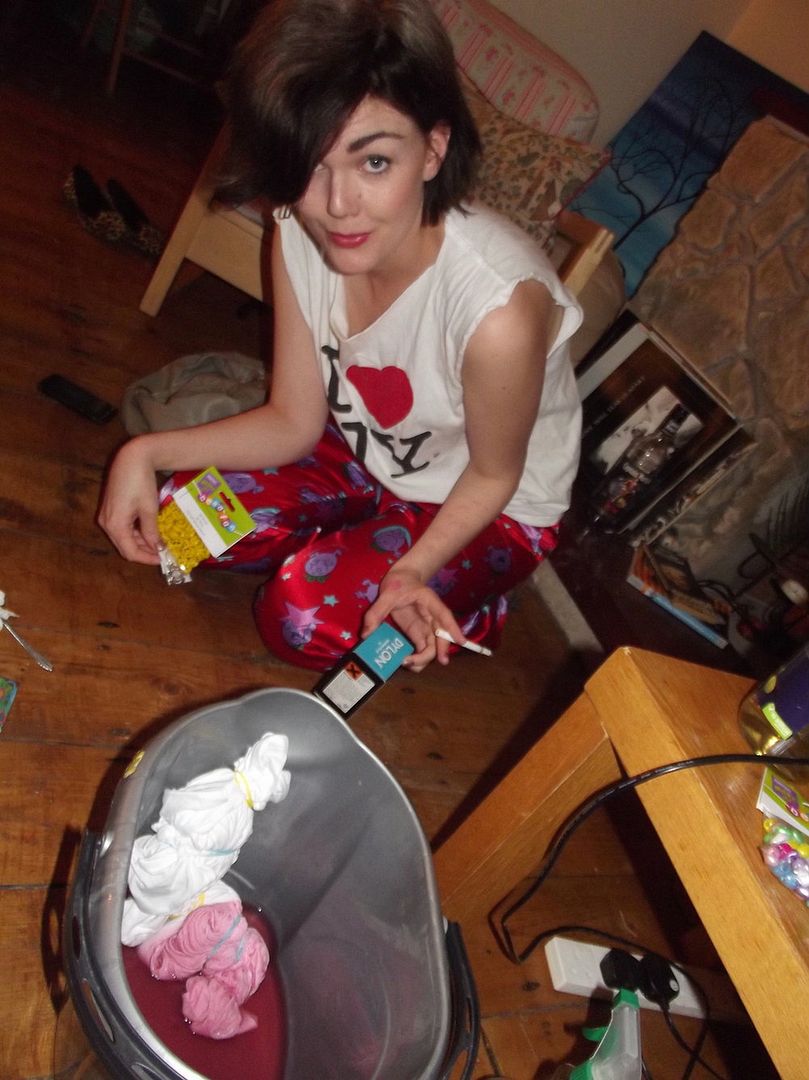 When my t-shirt dried I took a good long look at it. It was still awful - tiedye alone apparently doesn't make a garmet approximately 15 times too big any more wearable. Progress was made after removing the sleeves and adjusting the neckline, but the shape was still atrocious. After popping it on and pinning it in various different ways I finally settled on a vague A-line shape that was fitted without being too structured. Excuse the freakish headwear in the pictures below - my hair was setting in rollers. I'm not just mental, honest.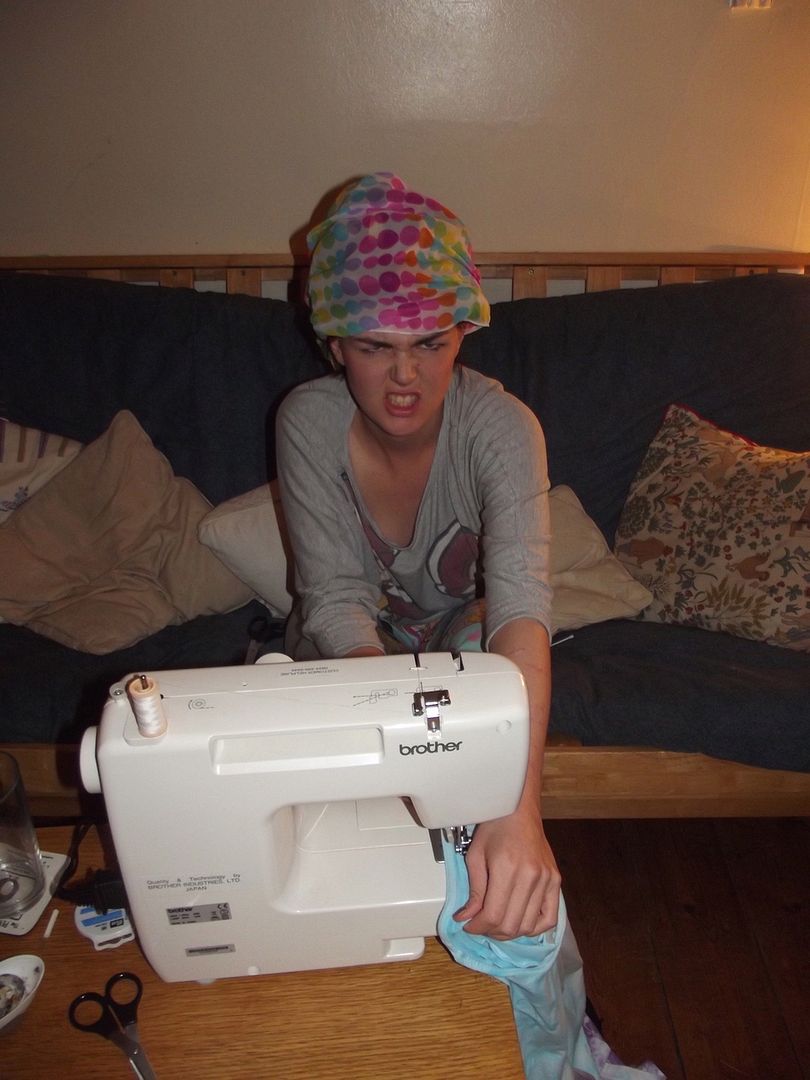 FURIOUS SEWING FACE.
When the bleach had worked its magic on the horrendous man-jeans, I promptly shortened them by a good two inches and took them in to create a skinnier, more feminine silhouette that still retained that element of the 'boyfriend' jean, turn-ups and all.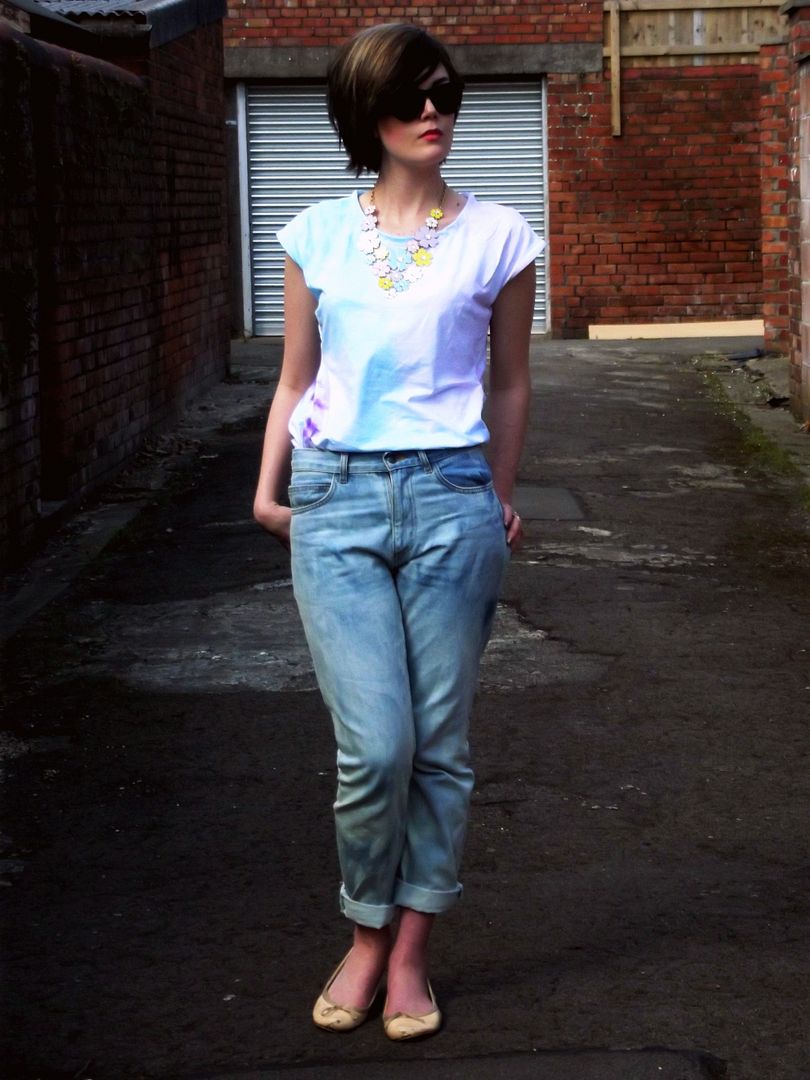 T-shirt and jeans - DIY-ed to hell, originally from Asda Menswear
Necklace and sunglasses - Primark
Shoes - New Look
The t-shirt dress looks pretty smashing with the denim gilet from
this post
, which I added an extra bit of oomph to with some purple dye and happy smiley buttons. It's still a work in progress, so please don't judge too harshly...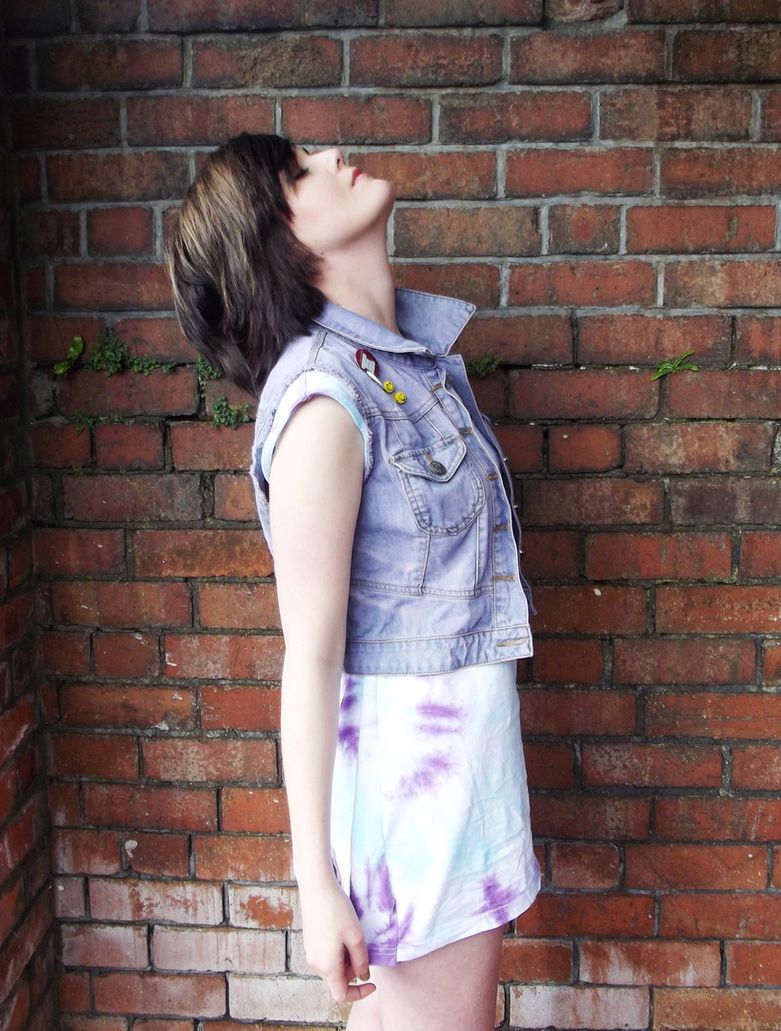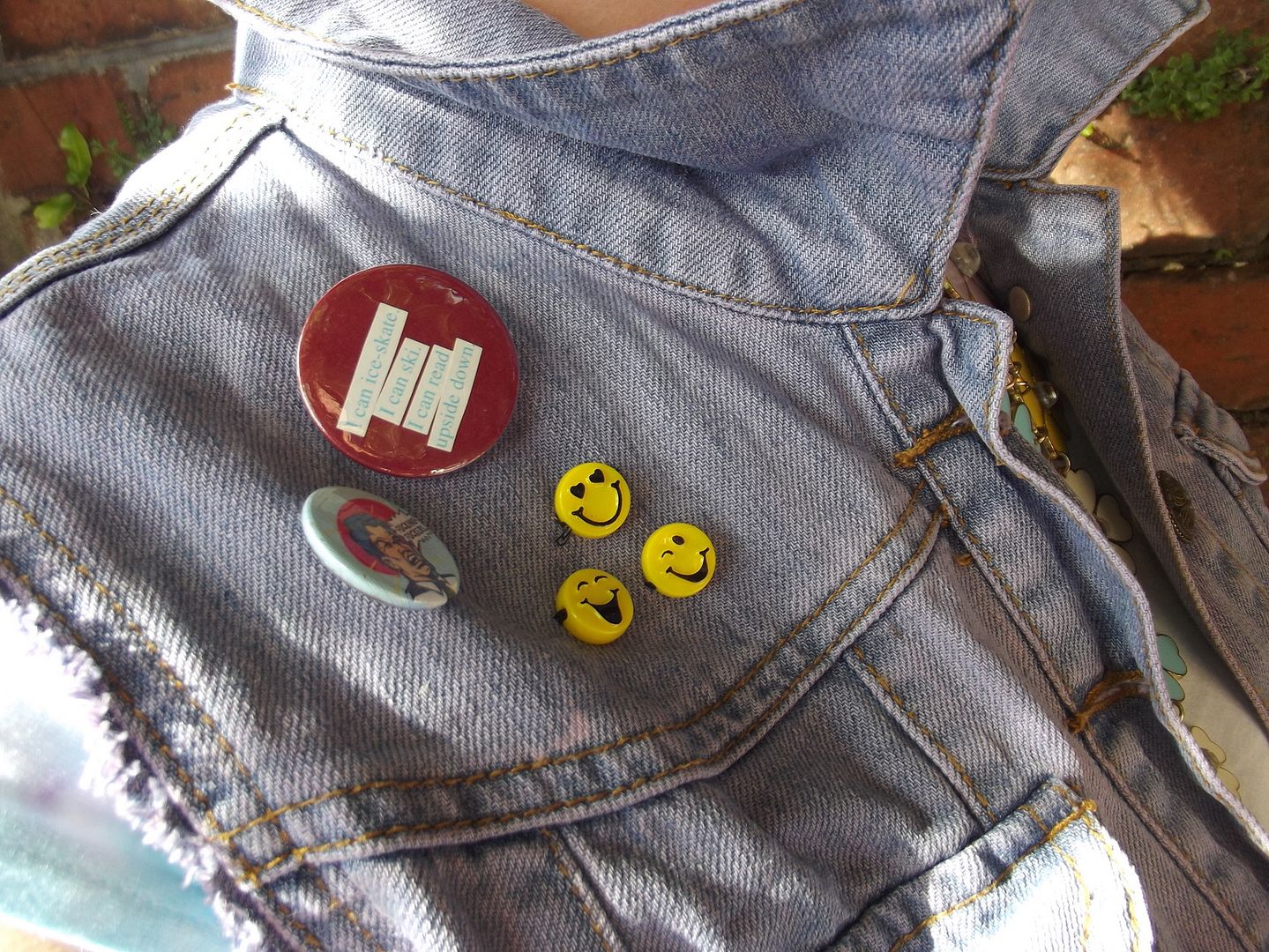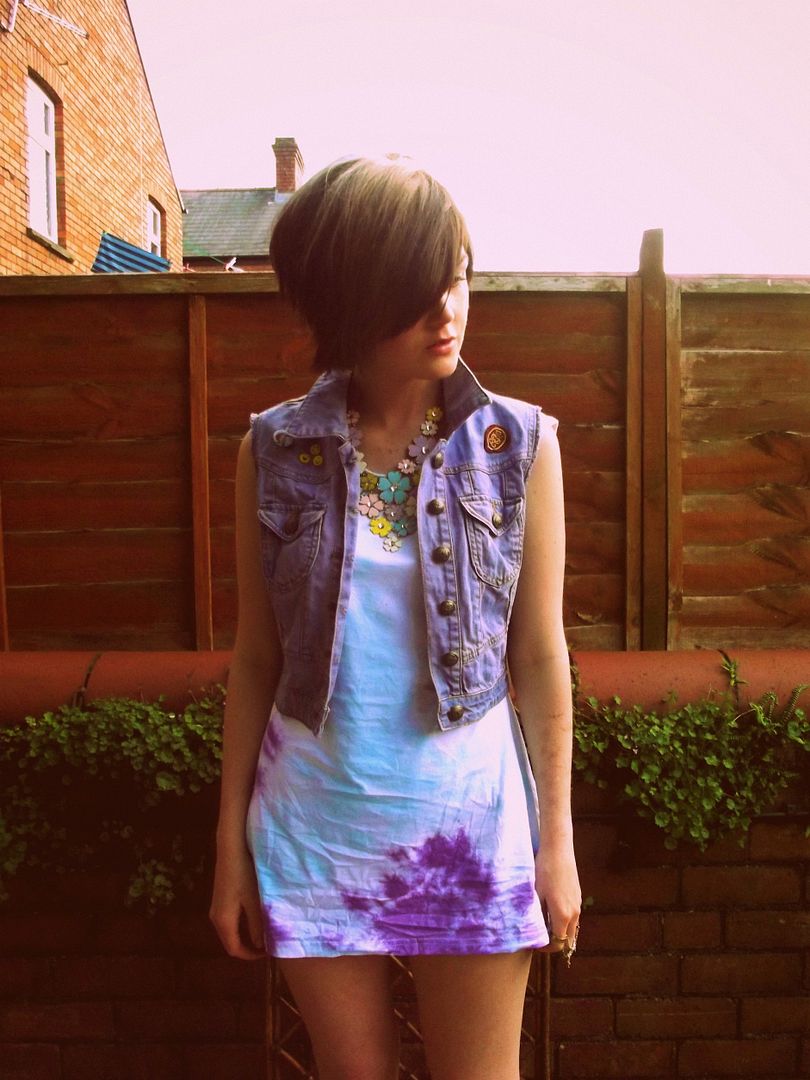 I promise I'll stop writing mammoth posts sometime in the near future. For now, I'll leave you with a top summer song that's been on repeat in my bedroom for the past 3 days. Adios! x