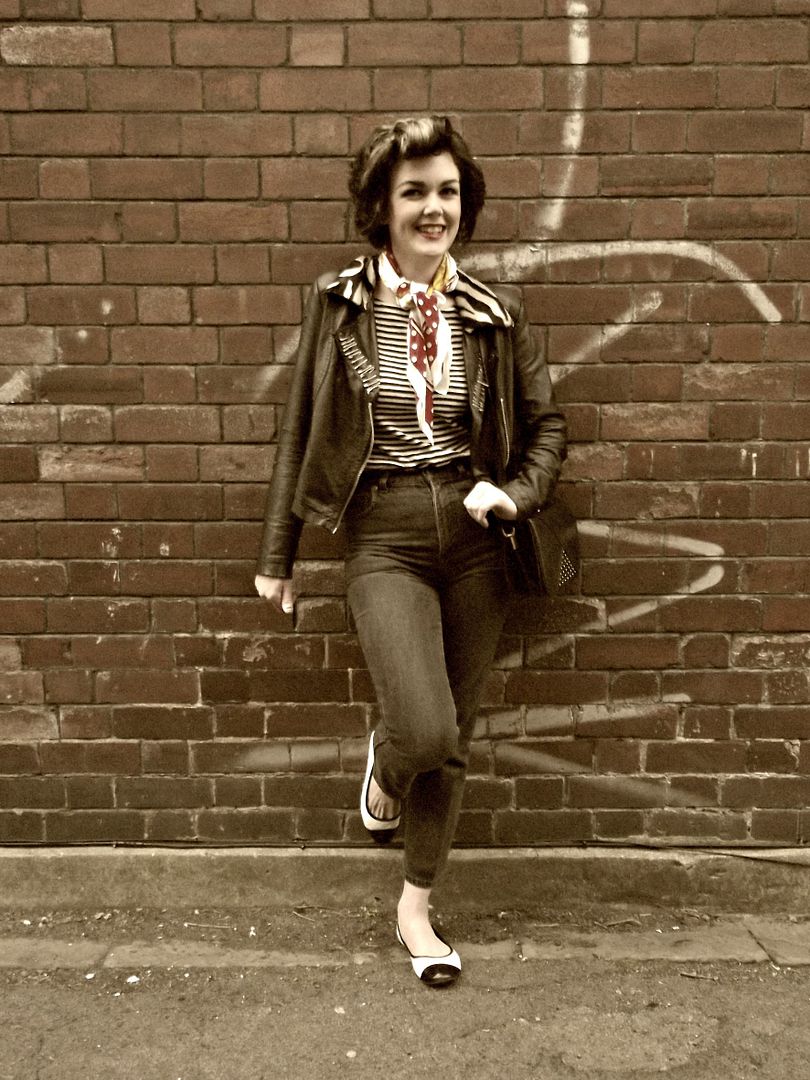 After waking up ridiculously late once again (damn you, unstructured days of leisure) I thought I'd crack my hot rollers out and create a Marilyn-esque mass of curls to reflect the pseudo-rockabilly Willy Moon tunes blasting out of my speakers. Weeks of languishing in oversized t-shirts and biker boots (plus being called a 'borderline crusty' by Glenn - charming) left me longing for an injection of the old-school glamour I favoured when I was 18, and reading
this sweet (if slightly belated) little article
about the renaissance of pin-up girl style prompted me to construct a mega-quiff and don my nifty polka dot wiggle dress. I may not have worn it out today (do forgive me, this won't be a regular occurance) but it'll definitely be my next go-to night out ensemble.
Dress - three squid at Northcote Lane
Ruby slippers brooch - Xmas present!
Shoesies - some department store in Paris...10 years ago. God, that's terrifying.
I changed into an outfit more appropriate for food shopping - OH HAI THERE, trusty high-waisted jeans! True faux-50's bad kid style requires a banging shade of red lippy, structured silhouette and a jaunty neck-tie, so after taking my cue from teenage bad girls Wanda Woodward in Cry Baby and Rizzo in Grease I gave it my best shot. Dressing in character is so fun.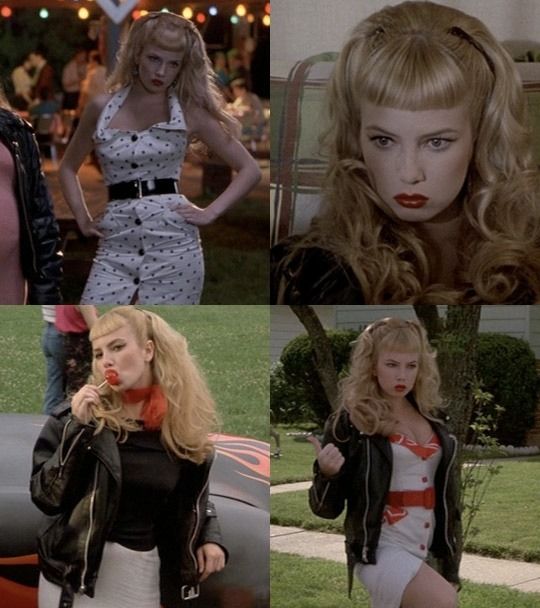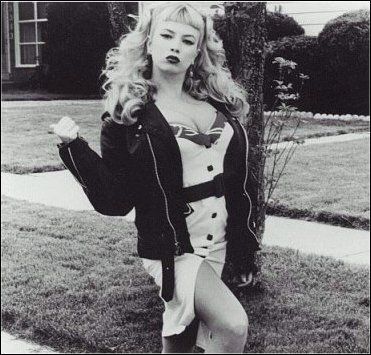 (Rookiemag, Erinbelle, pic2fly, Bellecs)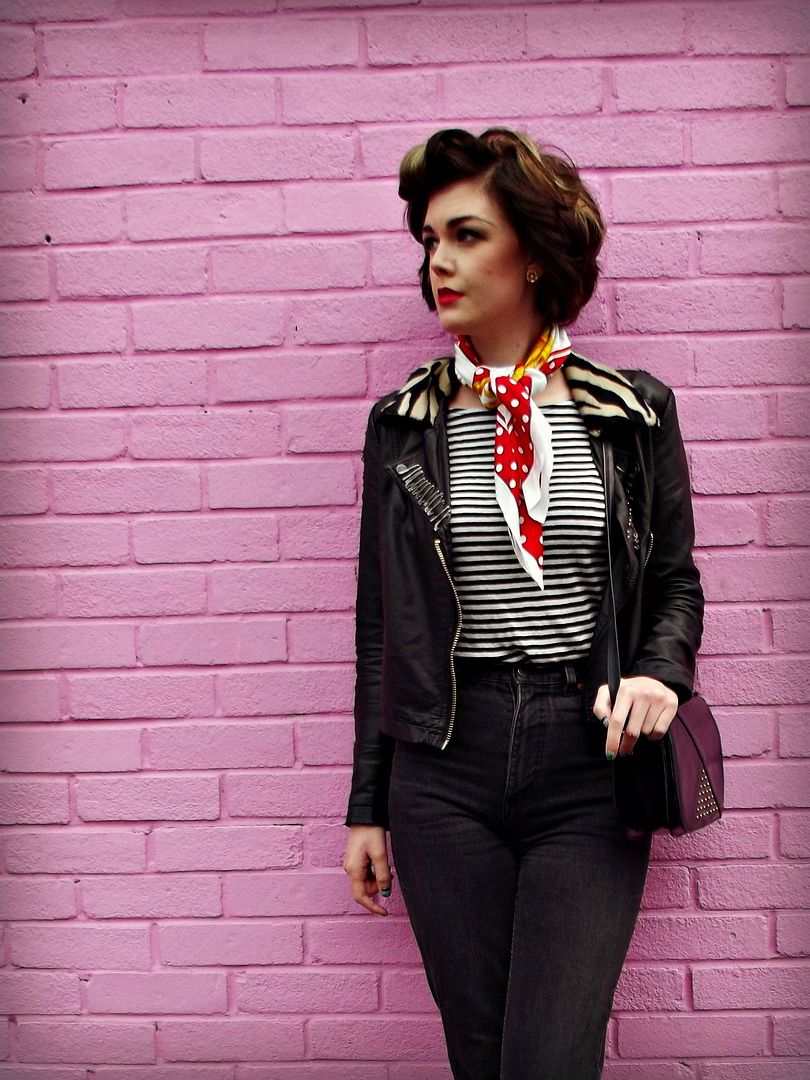 Leather - DIYed
Stripes - Next
Jeans - Scope
Necktie and bag - vintage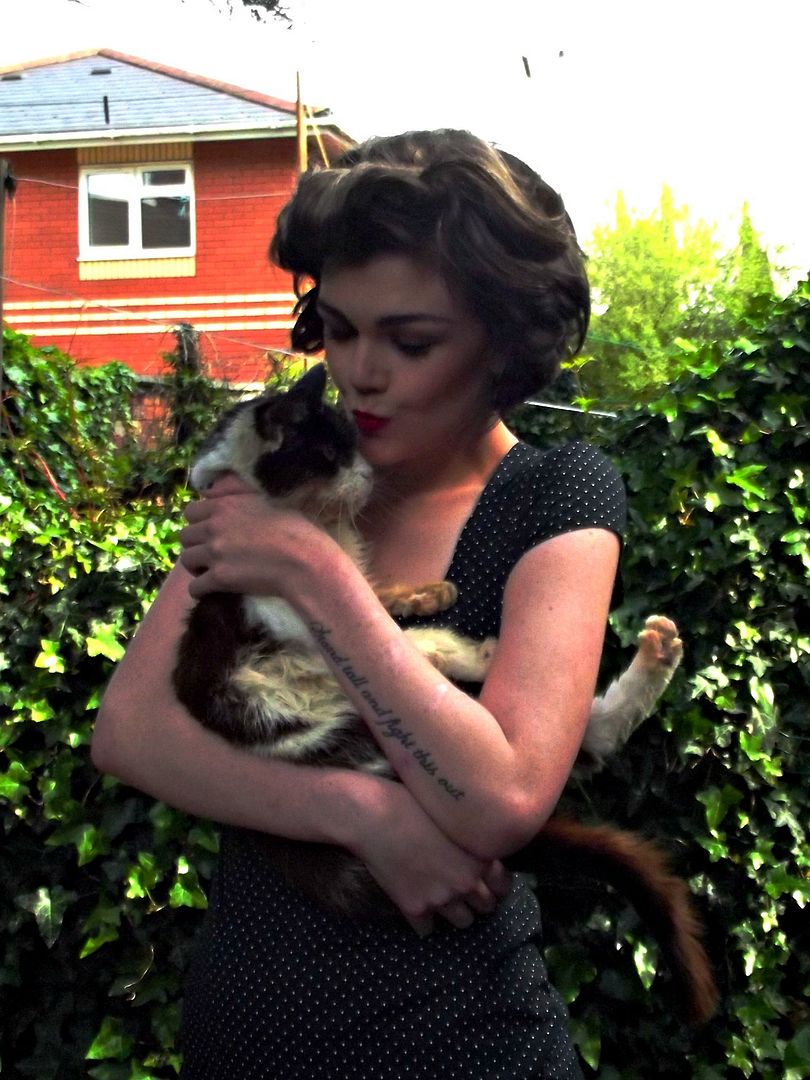 Daveycat decided she wanted a bit of the photographic action, only to be repulsed when I attempted to give her a peck. A black and white brigade post will be appearing as soon as I can get the little buggers to sit still for long enough.
Adios! x