Disclaimer: The contents of the following post are almost offensively bad, due to severe time constraints, half-arsed photosnapping and a reluctance to write more than a few lines during the Don't Tell The Bride ad breaks. I am truly sorry, etc.
The poor quality of this post if mostly down to the fact that I'm currently doing work experience at Buzz Magazine (details of which can be found
here
), and have spent the majority of the day bashing out articles on a variety of subjects to feature on the website and in the April issue. Outfit-wise, casual is very much the order of the day as there ain't much call for style considering I'm sat in an office with my fingers glued to the keyboard. This oversized man-shirt I picked up on my recent Bridgend charity haul did the job perfectly, although my lack of appropriate winter-wear proved troublesome in Cardiff's icy cold centre. Boo.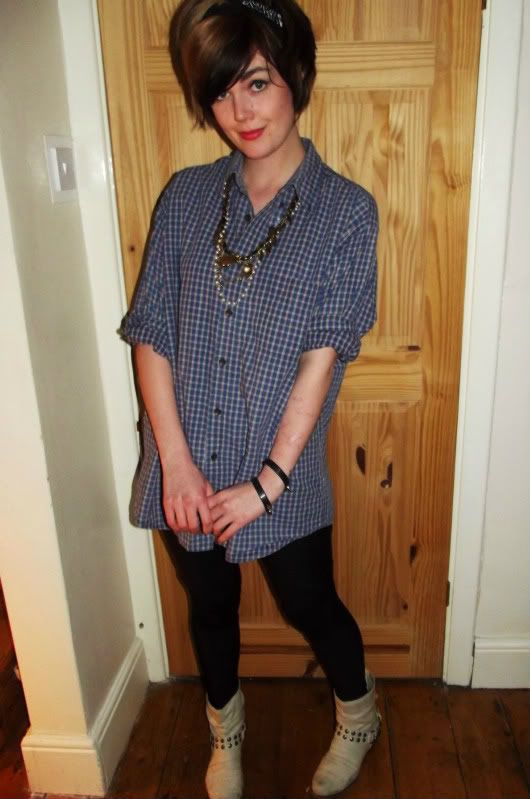 Bandana - Rebel Rebel
Man-shirt XXL - Ty Hafan
Leggings & boots - Save The Children
Trusty necklace - Primarni
On arriving home, I attempted to tackle the mounting pile of clothes awaiting a trip to the sewing machine. Not a good idea considering my frazzled brain was screaming at me to park my butt on the sofa and chill the fuck out. Needless to say, despite the fact that my old leopard-print peplum dress desparately needed repairing after
my butt burst through the back
the seam split, I admitted defeat before I'd even managed to switch the damn thing on. Fail.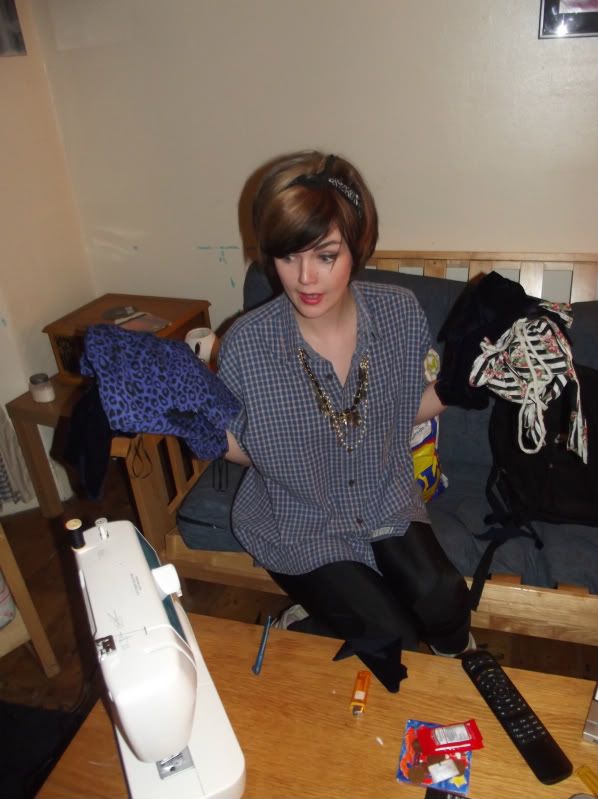 However, after recently browsing the pictures from Pakistan Fashion Week 2012 I've developed an unhealthy obsession with Asian fashion and all it's gaudy embellished brilliance.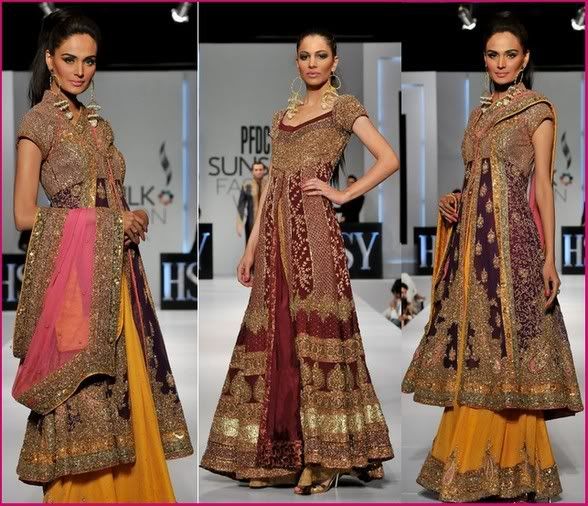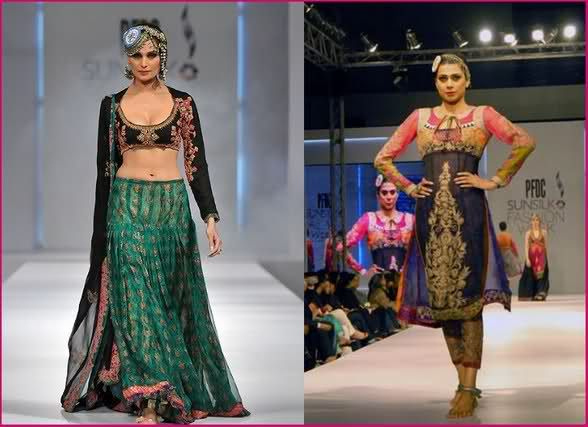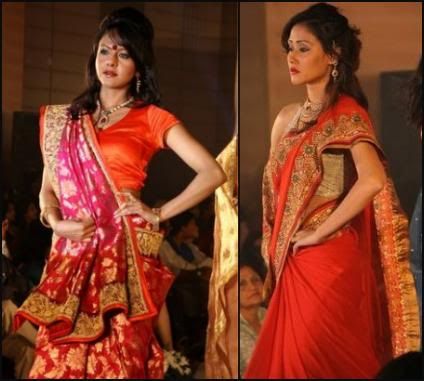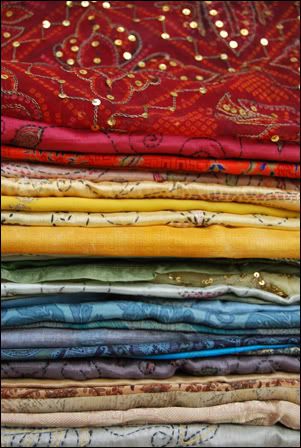 A trip to the local Islamic Relief chaz has only fuelled this fixation, and I've found myself returning day after day to browse their endless rails of £2 sarees and traditional Muslim tunics. The other day I picked up this midnight blue velvet beaut for a mere £2.10, and after a quick hemline alteration (I shortened it by a good six inches) and the addition of a lace collar I was left with this ridonkulously easy-to-wear tunic jumper that took a whole 10 minutes to restyle.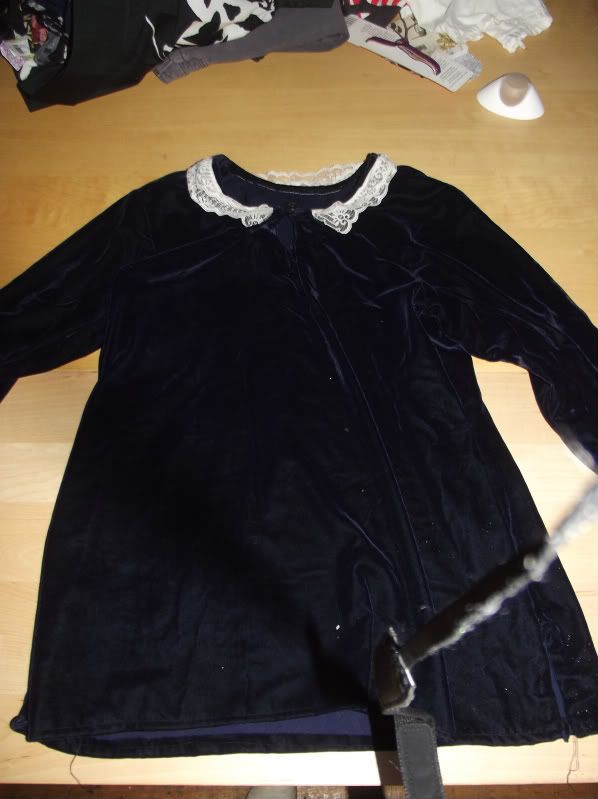 As soon as my next loan installment pings it's way into my bank account, I'll be bulk-buying as many bejewelled sarees and tunics as possible and stuffing my already bursting wardrobe with as many ornate tunic jumpers as it will hold.
Until next time, compadres! x