Just a quick snippet before the barrage of outfit photo madness planned later tonight. My mate Martin told me to check out his
girlfriend's nail art blog
yesterday, and HOLY COW they are awesome. Check these Wrestlemania inspired badboys out...
Mega impressive. As someone whose idea of 'doing my nails' is bashing on a coupla coats of whatever cheapy red nail polish is nearest, I was in awe. So after checking out her uber-pretty pastel nails...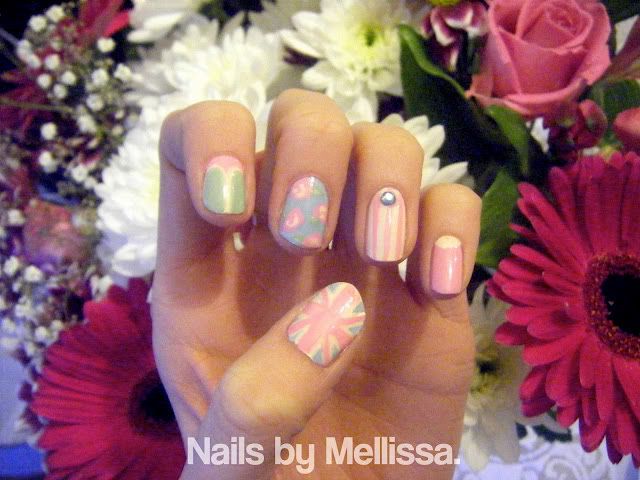 ...I decided to recreate the effect of the rose patterned one for myself! It took bloody ages, as I am clumsy as hell and can barely hold a nail art pen, let alone create pretty pictures in miniature on my hands. Nevertheless, I'm pretty pleased with the result!
So cheers Mellissa, your naily genius has inspired me to try and make an effort with my talons for once! Adios! x