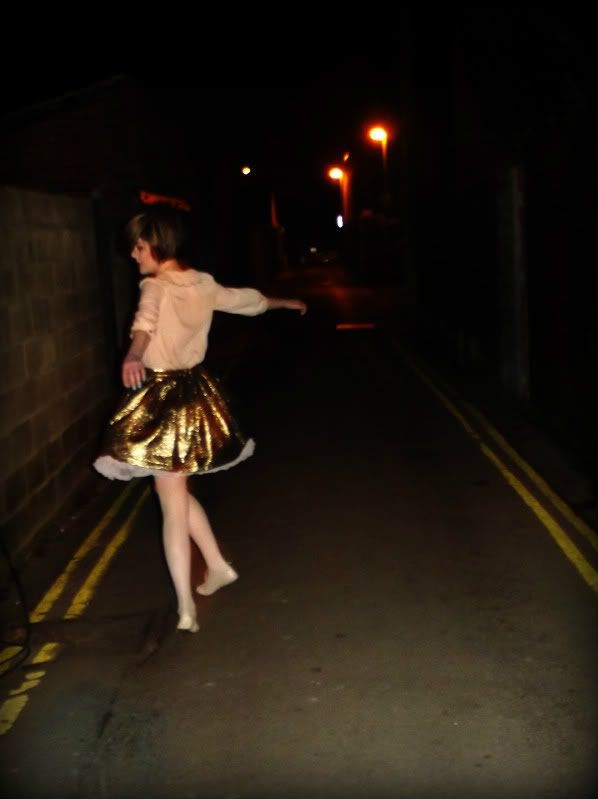 Staying true to my word, I opted for a modern take on Versailles opulence today. Also, the shaggy hair is no more! Vidal Sassoon kindly got in touch to ask if I wanted a free cut and colour as part of them testing out their new Hotrod collection, and I gladly obliged!
It's got grey in it...grey! 100% awesome.
I got stuck into my newly-allocated hyper-girly drawer and ended up wearing this pastel and gold confection to university and Vidal. It probably needs a tad more accessorising to be truly M.A-worthy, but I had fun ruffling my underskirt all day.
Blouse - New Look
Skirt - ASOS
Petticoat skirt - British Heart Foundation
Shoesies - old ones (?! the label has worn off)
Edit: I have been given a chance to pop up to London Fashion Week for the day tomorrow. Only catch is, the bus is at 4am and I have a crazy amount of uni deadlines. Do I go?