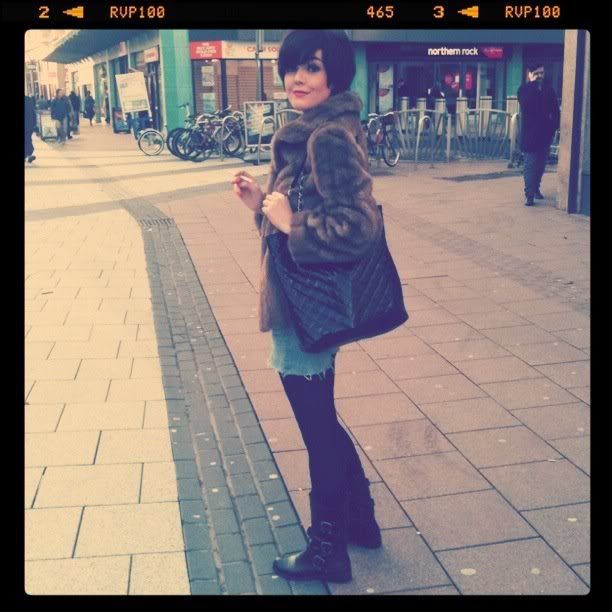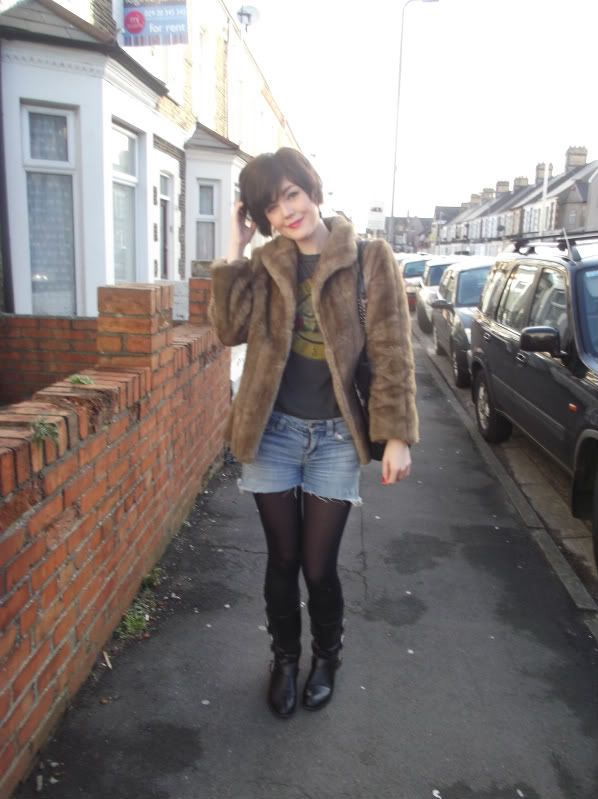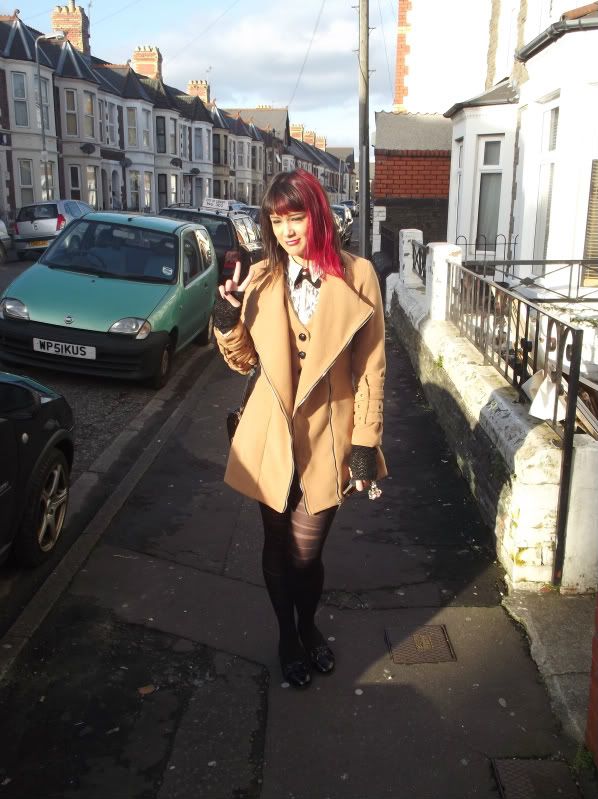 Day 7 should have, in theory, been the most challenging thus far. Jenny and I had planned on going to town for a shopping marathon - for Jenny, that is, as my funds were blasted into oblivion during the run-up to Christmas.
However, the course of the day changed when I bravely decided to check my bank balance and discovered that JOY OF JOYS! Loan day had come early! I could almost hear the oncoming stampede of frenzied students, wild and crazy after weeks of financial drought, heading to the shops to impulse-buy their way back into the deepest recesses of their overdraft.
So it transpired that I was on Cardiff's busiest shopping street in the middle of sales season with a substantial amount of money to blow. Jenny's first port of call was Topshop.
"So Jen, you know I won't actually be able to buy ANYTHING in here, right?"
"What?! Why??"
"Well, you know my Charity Shop Challenge that I've been banging on about for weeks? Yeah, you remember. The thing is, buying a shitload of clothes from Topshop kind of defeats the whole point."
"You're not actually going to stick to that are you? How about if I buy the clothes, then you buy them straight off me?"
"I don't think that counts, Jen..."
We browsed the rails for some time before it hit me - I wasn't interested in any of the merchandise Philip Green and co had to offer me. Whereas a mere two weeks ago I would have probably been revelling in this consumer paradise, this time I remembered all of the times I had seen other girls wearing identikit outfits, chosen straight off the mannequin. I remembered all the times I had been to a club and seen at least two people in the dress I was wearing. And the prices! After just a week of the Challenge, it felt like a reset button had been pressed in my brain. The imagination required to create a decent outfit from a massively streamlined wardrobe, and the dedication needed to find a garment you'll cherish in a charity shop works as some kind of mind detox - cut out the crap of mindless buying and you start to realise how needless it really is. It's also a damn sight easier to get dressed every morning when your wardrobe is 1/10th its previous size.
After Jenny spent £30 on jewellery, we grabbed a coffee and a cigarette (yes, I broke :( Jenny is my dedicated menthol-smoking partner) and I took her to Penny Lane, an amazing vintage boutique in one of the Victorian arcades to browse clothes I actually wanted to buy.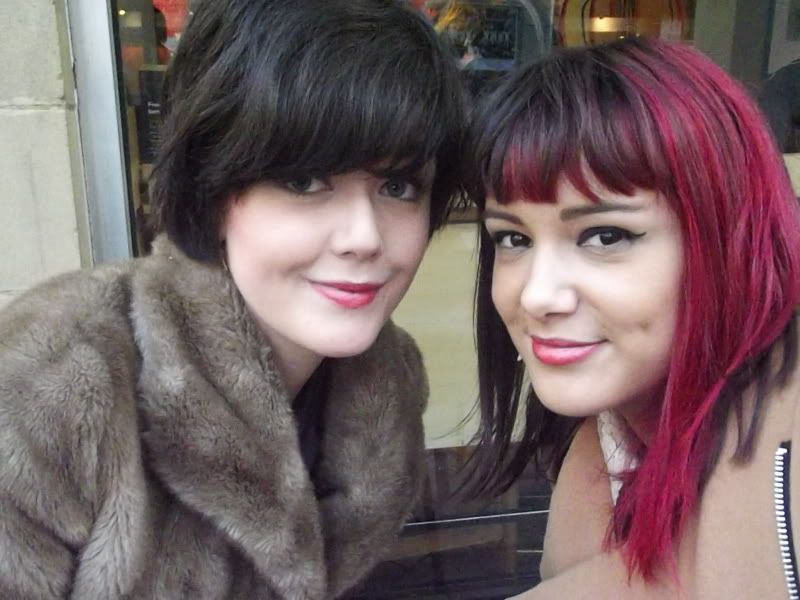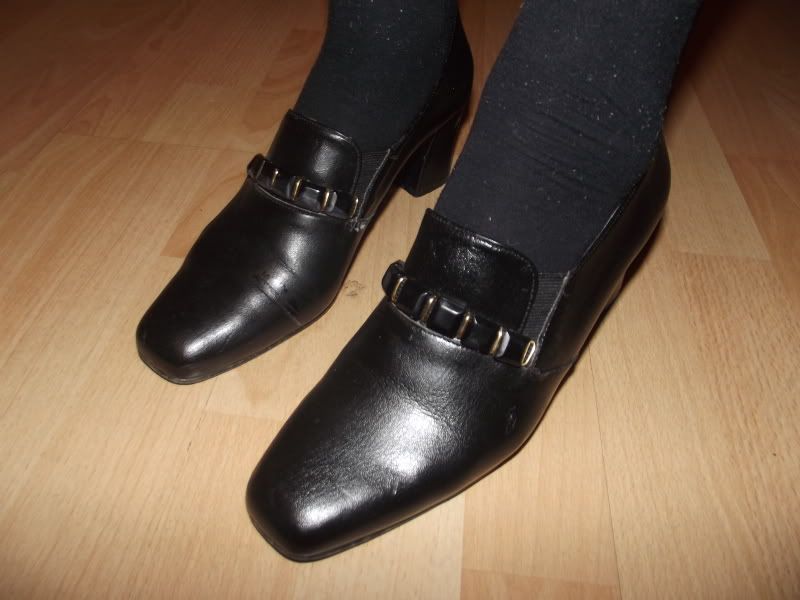 I came away with a 70's bag, floral shirt dress and a pair of vintage shoes with a chunky heel, which means I now have a choice of three pairs of shoes to wear to uni.
Dress - Penny Lane, belt - charity shop, shoes - Penny Lane, hair - mental.
The night ended with a spot of t-shirt printing, and an impromptu trip to the bingo. Once again, no one won.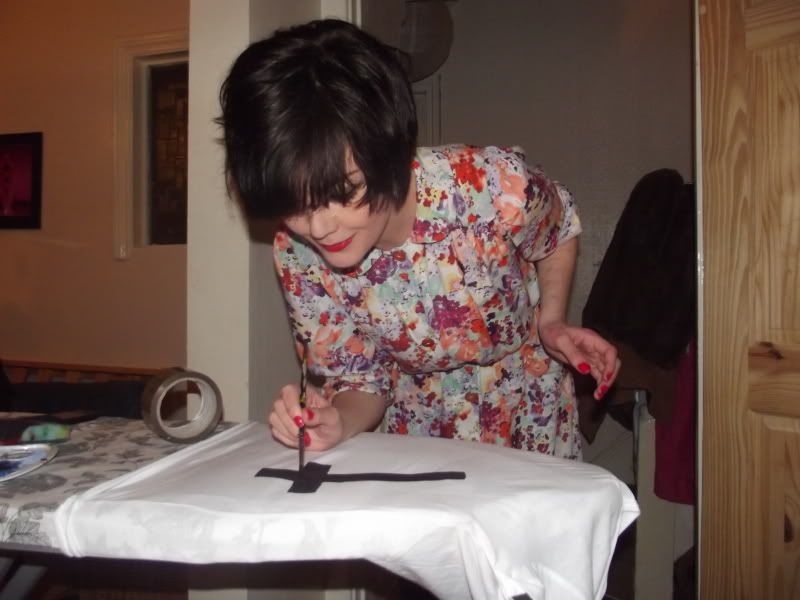 Adios! x