Very short post tonight as it's an early start in uni tomorrow and ARRRRGHHHH ARRRRRGHHHH THERE IS A FLEA. ON MY ARM. FLEA. ARM. GET. IT OFF. ME.
That wasn't pretty. Note to self - flea-treat the black and white brigade tomorrow.
It's been an uninspiring couple of days, if I'm honest. Day 8 was fantastic, but notable for its lack of posting opportunities as I didn't actually get dressed at all. As I doubt anybody wants to see pictures of me in my hideously unflattering (and yes, second hand) pyjamas, I thought it best to neglect Blogger for a day and instead focus on watching Romy and Micheles High School Reunion with Oli and pizza galore. Sweet.
Today was the first day back at uni, which was utterly terrifying as the reality of the massive workload being thrown at us this semester realy hit home for the first time. It's a good thing I gave up that lame coffee shop job really, as I'm barely going to have time for anything save for essay writing, dissertation proposals and essay writing
.
One day down, five gruelling more months to go until the summer holidays. I also got to pop into the fabric shop to buy a beautiful 1950's dress pattern to make with my mam as a project, and some zebra-print ponyskin to fashion an approximation of a pencil skirt by myself.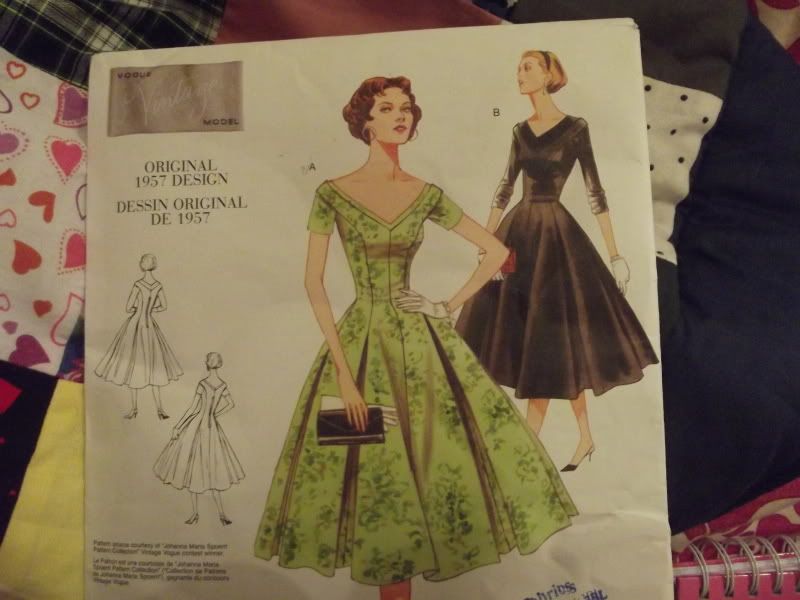 Also picked up a decent black coat from the Islamic Relief charity shop for a fiver, which is brill considering I had no wet weather coat whatsoever. Faux fur doesn't fare too well in the rain...
In terms of outfit choice today, I plumped for the 'overgrown toddler' look. I thought the rainy-day jumper was fitting considering the dire weather conditions outside. Yay for Britain!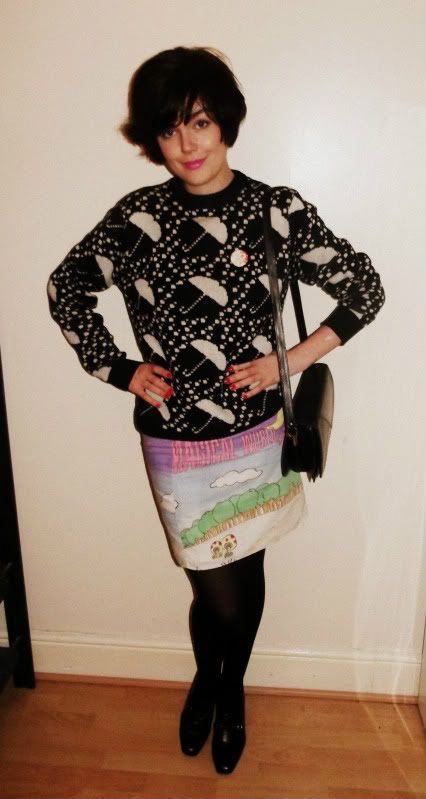 Jumper and Troll Skirt - Northcote Lane market, bag and shoes - Penny Lane vintage.
I'll leave you with a nugget of dubstep gold from High Rankin. It's pretty accurate satire of the majority of rah-rah banter posh kids who frequent dubstep nights in Cardiff these days. Adios! x