As many of my friends (and all four readers of this blog) are probably now aware, I have always had a soft spot for the older generation. Whilst most girls coo over confused-looking babies hurling up formula milk, I go all mushy-eyed at the sight of a vintage couple walking hand-in-hand in the park, still as in love as they were the day they met. I'm not that keen on ever being a mother, but I sure as hell can't wait to be a granny.
People who regularly have to put up with my compulsive rant-spouting will also know about my rampant feminist streak and my utter hatred of the fact that a century on, us women are still being judged primarily on style over substance. Anything or anyone that doesn't fit into the Western ideal of femininity, 'beauty' and normality is treated as a lesser individual, whereas the beautiful are valued at their face value and little more, with their throwaway traits such as, y'know, intelligence, wit and
personality
are all too often ignored.
So this is why discovering the blog Advanced Style was such a revelation to me. The concept of it is sheer madness, I'm sure you'll agree, and is as follows - older ladies are people too. YES! Really! That age-group written off by all but those contrived Dove adverts as styleless nonentities are actually capable of thinking radically and forming interesting opinions, and don't just spend their time mindlessly queueing up for their pensions as previously thought! It's fantastic to see a style blog celebrating the fashionable minds behind these women, and I wish more street style photographers/bloggers would open their eyes and take note. The pictures below are from the Advanced Style blog, which is worth a read.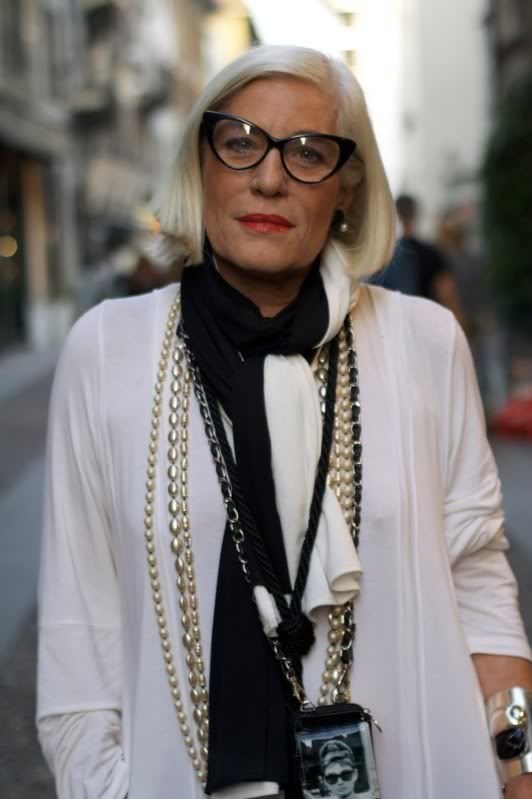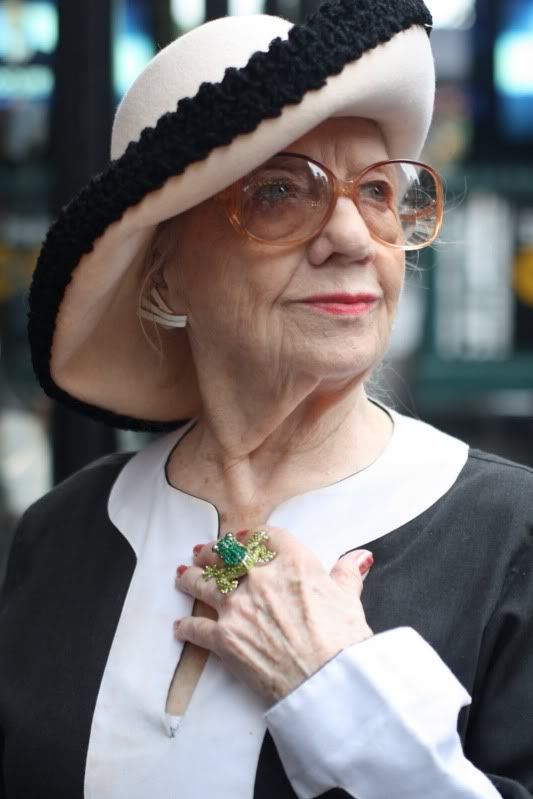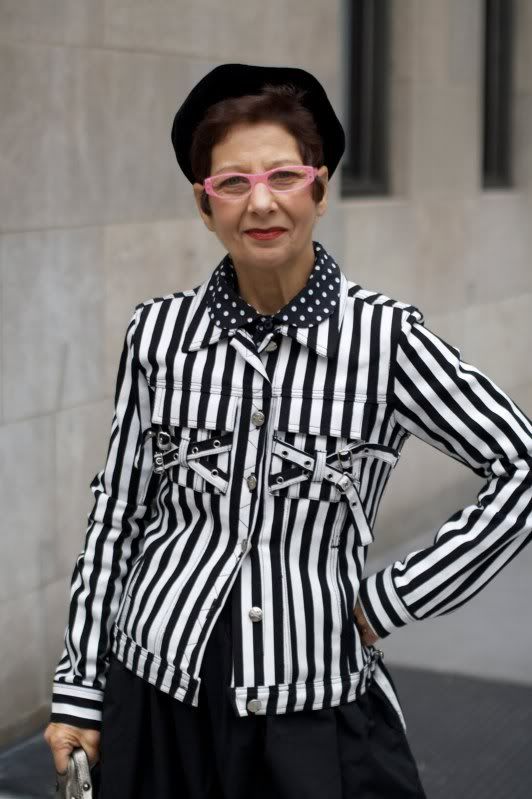 Feeling inspired, I decided to invest in a pair of snappy new glasses (which I do need, by the way. The thickness of the lenses says it all) and picked up a great perspex cerise pair from the £25 range at Specsavers. Happily they were ready in time for our Saturday night outing to the Bingo, which is a great barrel of laughs despite the fact that none of us won a single penny after 23 bloody games, though the cheap drinks and £1 chips more than compensated.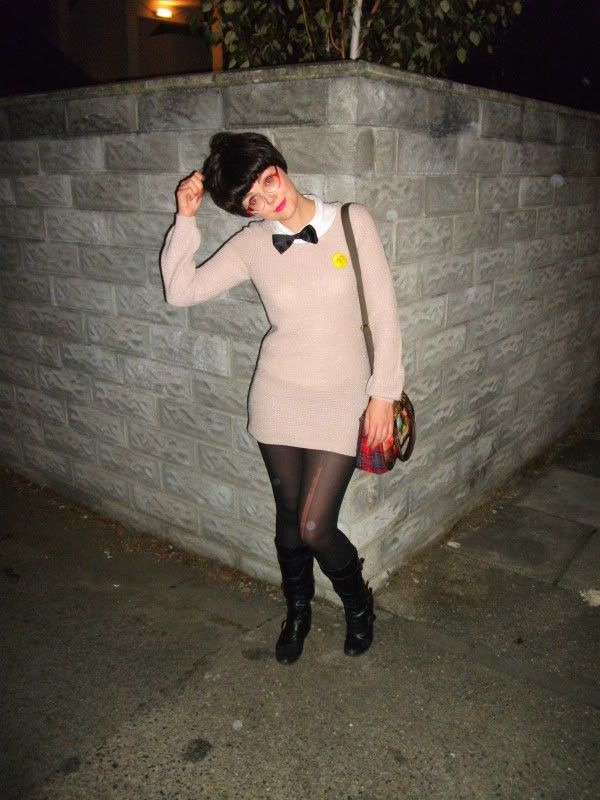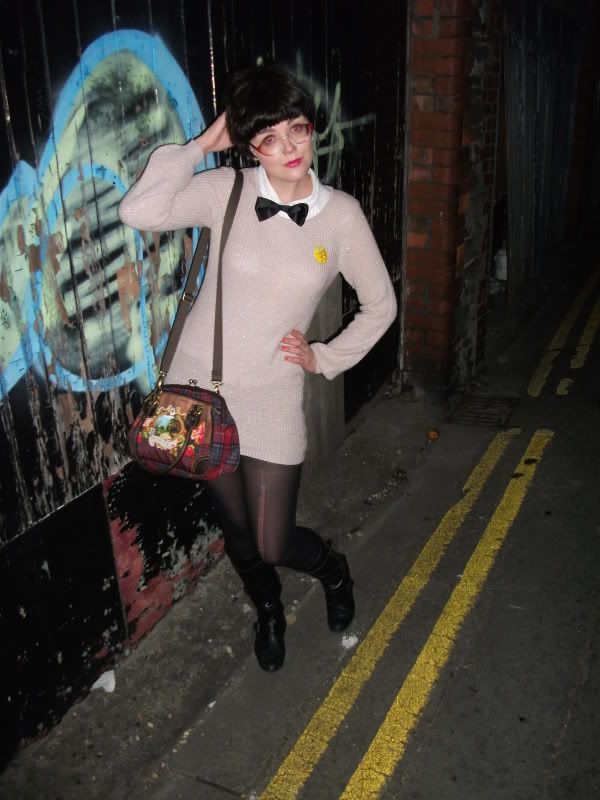 Perspex glasses - Specsavers, bowtie - thrifted, shirt -New Look, jumper - Peacocks, tights - ruined, boots - vintage, bag - pip, expression - vacant insanity.
Roll on old age!