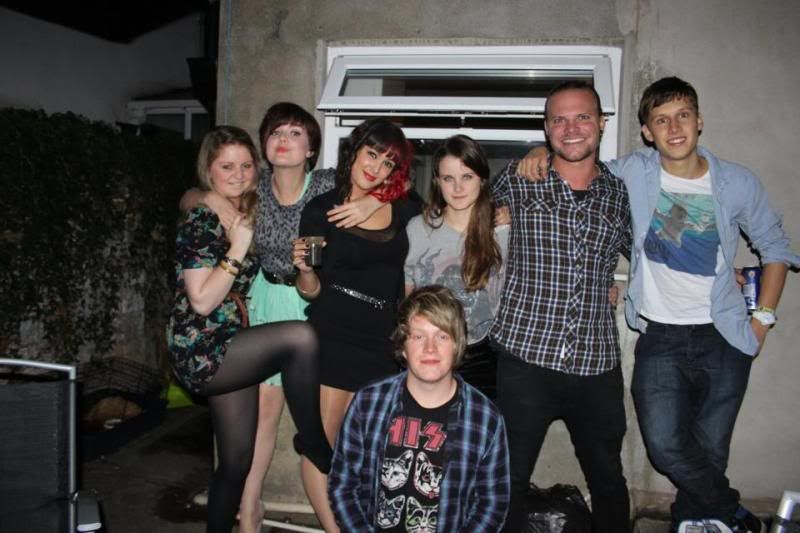 I had to take a little blogging sabbatical this week, which was probably a relief for the two whole people who follow this but a little sad for me as it meant that instead of flitting around Cardiff in ridiculous attire I spent seven days in a row serving coffee in those uber-flattering Primark trousers I may have mentioned in a previous post. Tragic. As a result I have had very few opportunities to do anything other than work, sleep, and try to make sure that Aussie Reece had a good time whilst he was staying with us. Busy busy times.

I did get one day to play about when Oli and I got bored and decided to liven up our day by going to a property auction at the Park Inn hotel, despite having a grand total of 70p to our names. It turned out that Ol's new favourite TV show 'Homes Under the Hammer' was being filmed so I was pretty glad that I'd worn my Madonna Open-Your-Heart inspired outfit, instead of not bothering to change out of my coffee stained work gear. I'm beginning to accept that the full-on androgynous look I so admire is never going to work for me on account of my stubbornly old-fashioned hourglass figure (which I embrace wholeheartedly, don't get me wrong) so I did it the Madge way and paired simple turned up jeans with my slim-fitting men's shirt, puff-sleeved H&M blazer and trusty bowler. Now, if only I could convince my hairdresser to take me back to platinum blonde...
Saturday night we hit the town en masse to celebrate the return of Aussie Reece, who came to stay with us as part of his travels around Europe. As I was frazzled from work and not entirely in the mood for going out, I put together a few dubious combos before coming up with the following outfit, which has now replaced my velvet ballgown as my go-to night-fun outfit. I should make decisions when I'm grumpy more often.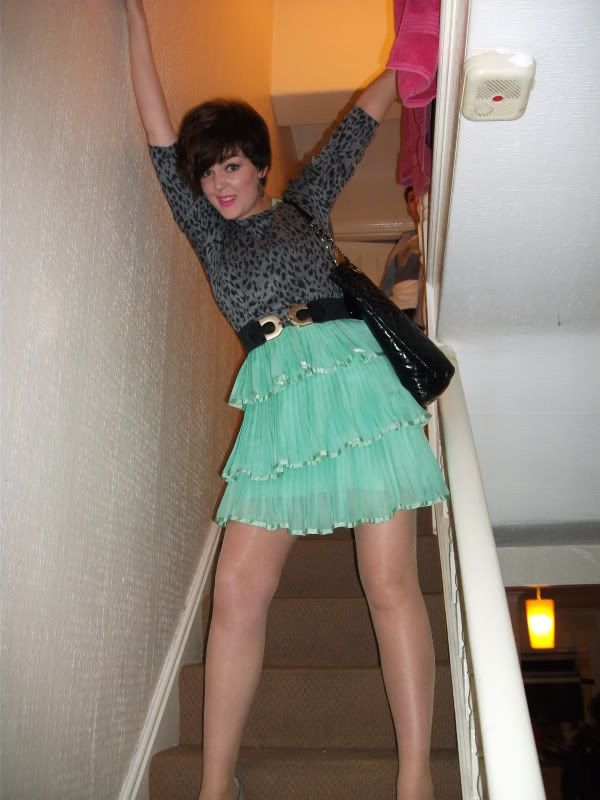 Mint dress - vintage at Northcote Lane Market (truly amazing bargains), top - George at Asda (ya rly), belt - mummys finest vintage, shoesies - Nine West), smile sponsored by Smirnoff. Second photo credited to Jenny, who as you can see also looked lahhhvely.
Over and oot.