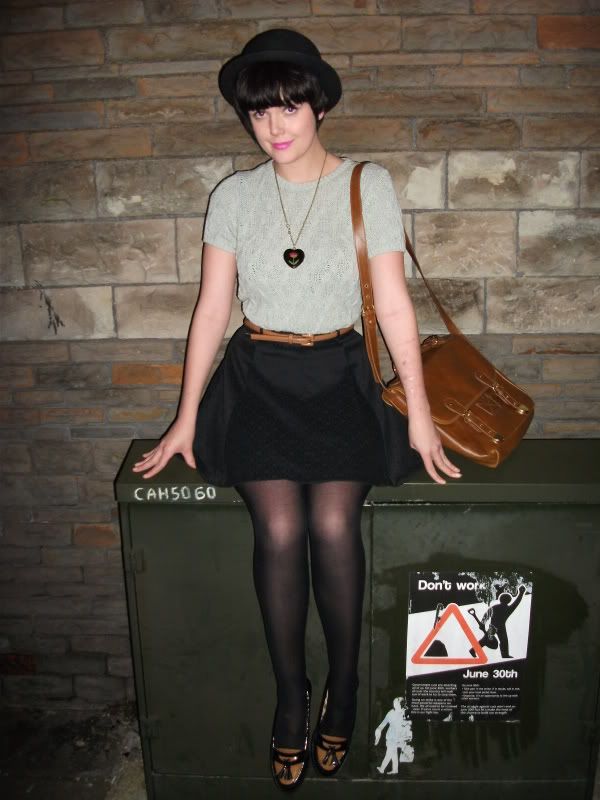 Still riding high after my marathon two-day shopping expedition. That makes it sound a lot more exciting that it was, by the way. There was no camping outside Next overnight, braving the elements and waiting to beat away all the other crazy shoppers hellbent on getting their high street fix. That would have been pretty fun, though.
The past few days have seen my Darth Vader obsession escalate to a whole other (totally unacceptable) level. Not content with merely owning the box set, doll, stuffed toy, not to mention vowing to walk down the aisle to the Imperial March if some unfortunate sod is ever daft enough to pop the question, I also invested in a Darthy V t-shirt and have harangued the shop assistants at HMV into handing over the life-sized Vader cut-out when their promotion is over.
For the first day back at uni I was convinced I was going to walk in as a prepsters dream, what with the copious amounts of blouses, loafers and ankle socks currently clogging up my wardrobe. But the little grungy anti-fashionista in my head had other things in mind, and thus I turned up on my first day wearing my lovely, classic mustard tights with a completely different twist to the polished-yet-edgy Sixties youthquaker look I had in mind...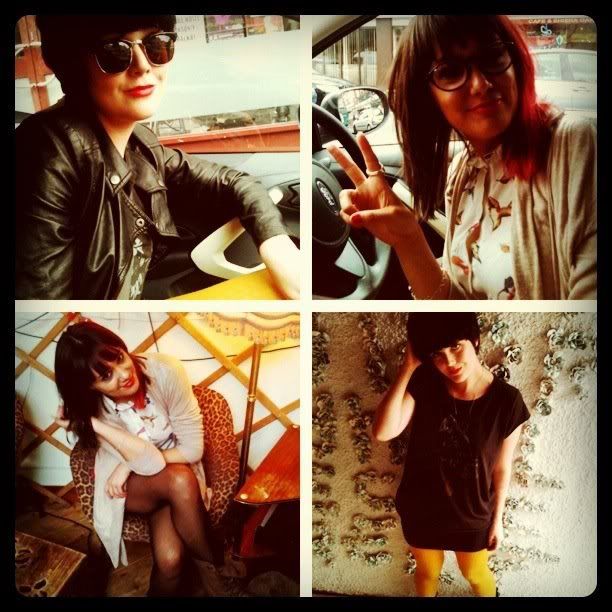 Leather jacket - second hand at a chazzshop, Darth Vader tee - Topshop, Hello Kitty headphones - present from Oli, skirt - topshop, tights - H&M, boots - Deichmann, glasses - rinsed from Jen.
I also popped into the hit-and-miss Prefab Clothing around the corner to my house, which has a massive selection of second hand clothes at ridiculously low prices and found a super-cute vintage mint green St Michael knitted t-shirt jumper, which has put my preppy 'I-am-a-serious-uni-studenty-type-honest' approach to this season back on track. Hooray for £4 knitwear!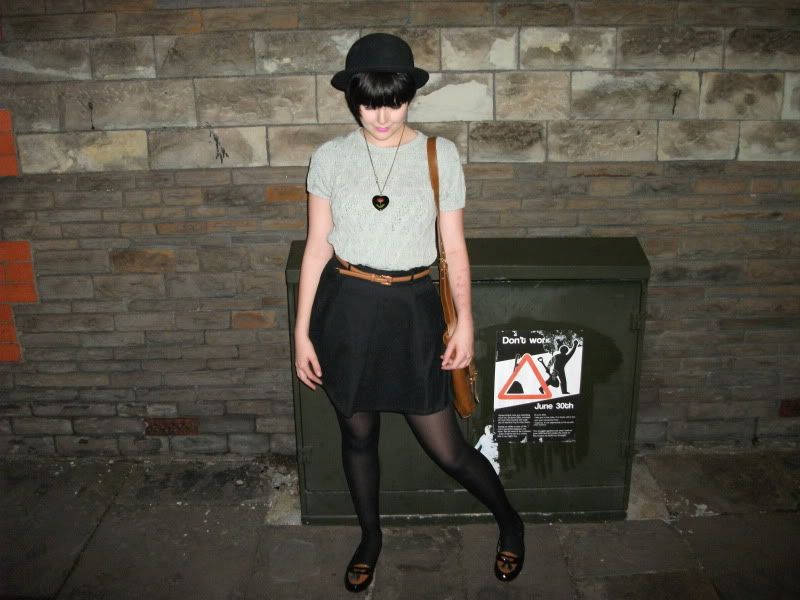 Bowler -?!, top - Prefab, skirt and belt - River Island, loafers - New Look, satchel - Topshop, necklace - Primarni (definitely not Primark...)