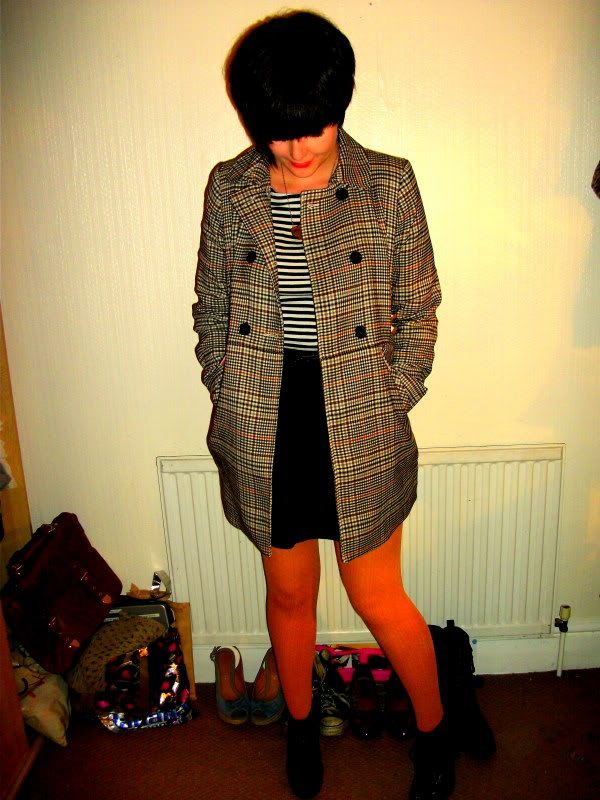 I had a bit of another marathon shopping trip the other day whilst waiting for Oli to get his hair done...yes, really. This weekly pay thing is fantastic but can't be good for my bank balance in the long run as I now feel entirely justified in buying one-season-only frivolities because, y'know, I get paid again in just seven days. Hmm, dangerous.
I've finally invested in a pair of decent woolly tights that seem to be slightly more hole-resistant than most. I've been lusting after all the mustard shades that have been shoved in our faces this season but have been a tad wary about trying it out myself. Pale skin + a vivid yellow dress tends to = washed out complexion and general hideousness, so these beauties are a perfect foray into Velma-esque studied geek style. Perfect freshers week timing!
I also picked up this brilliant Sixties-style tweed coat for a bargainous £25 at H&M! It's such a perfect fit and suits my current Jean Shrimpton tastes fantastically. Lastly, the floppy choppy locks of summer have finally been replaced! Sorted myself out at Vidal with a blunt-cut fringe, and chucked a dark brown colour on. These two simple changes have managed to make me feel like embracing all things autumnal, and a whole lot better about my hair.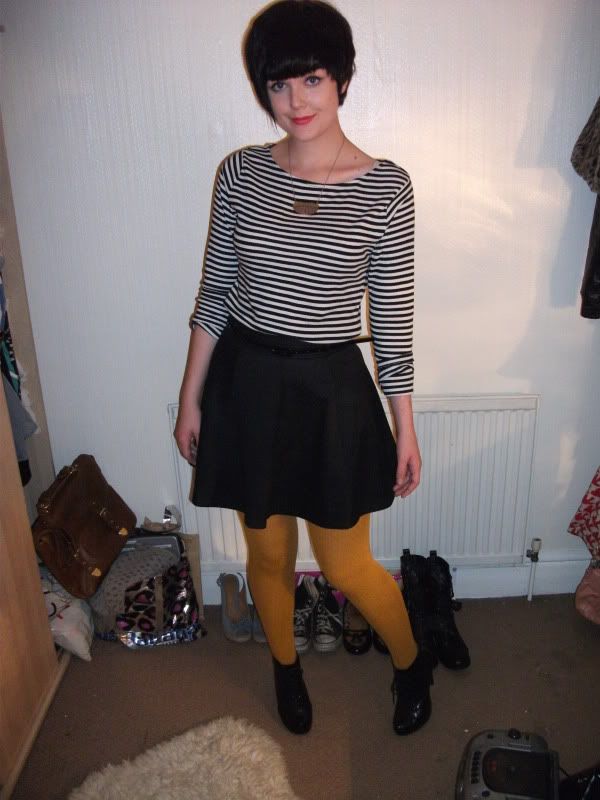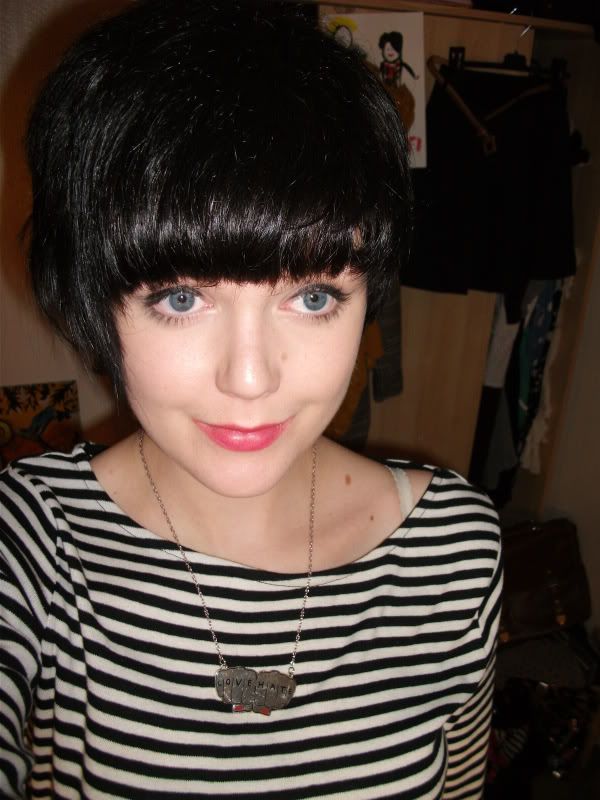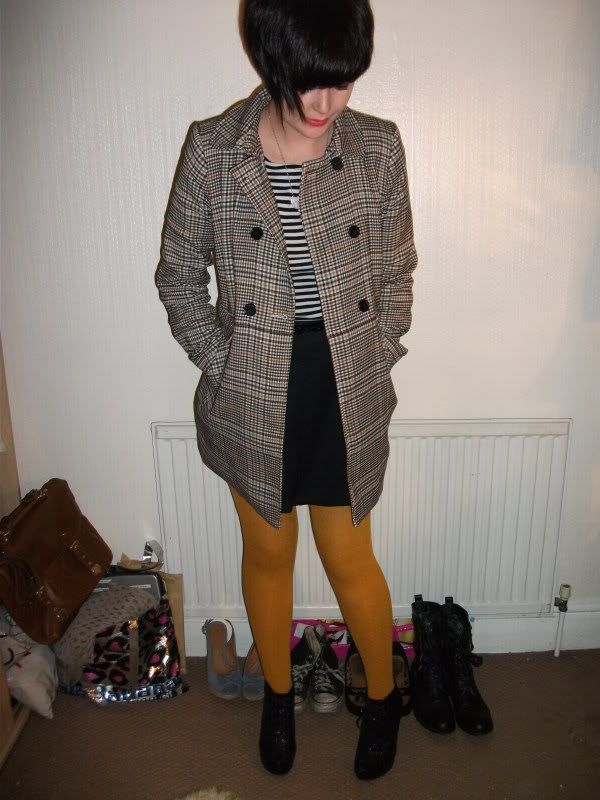 Coat and tights - H&M, striped jersey - Next, skirt - River Island, ankle boots - New Look, LoveHate necklace - Lunacy Boutique, general room mess - classic student laziness. Sorry.