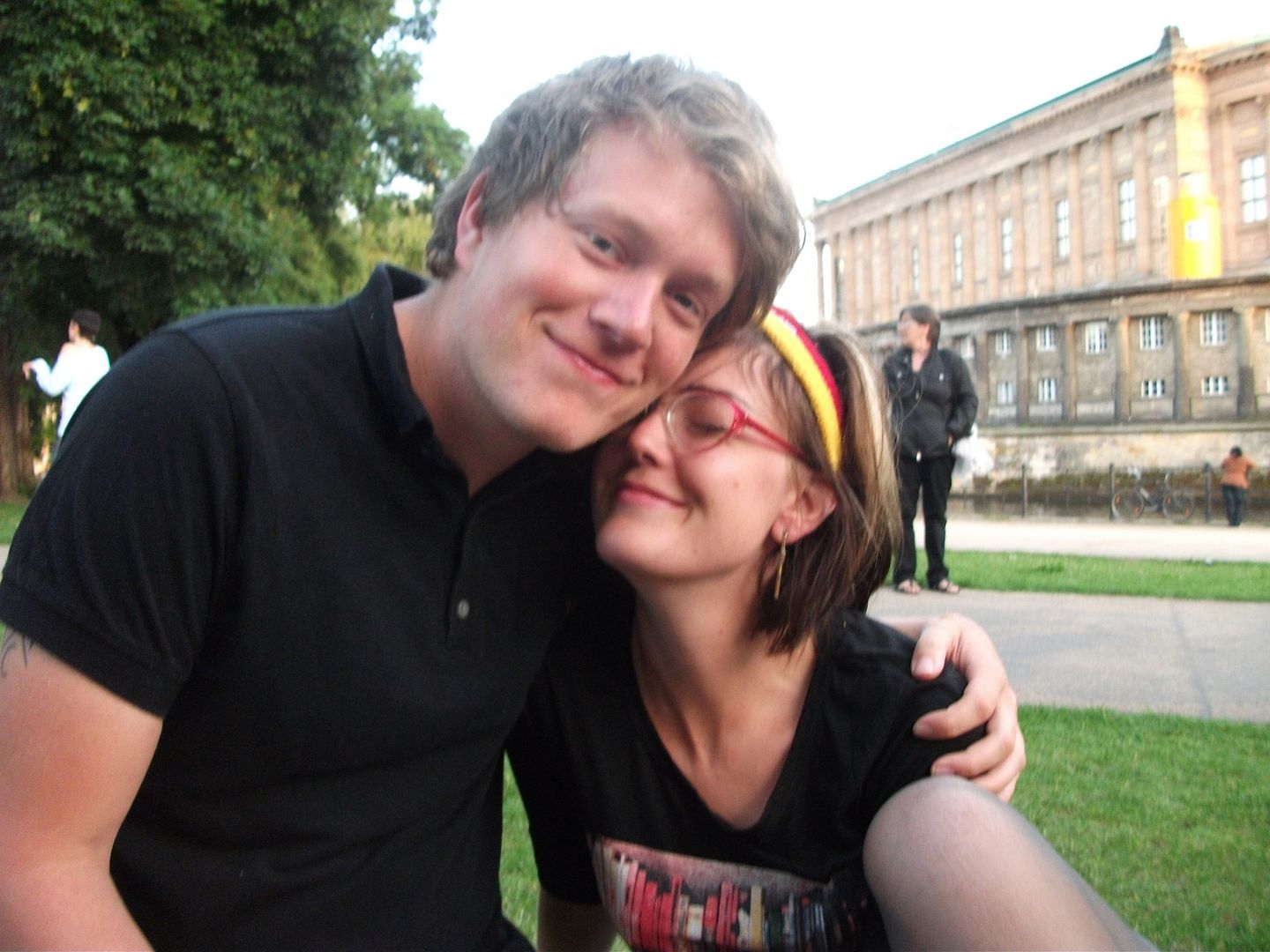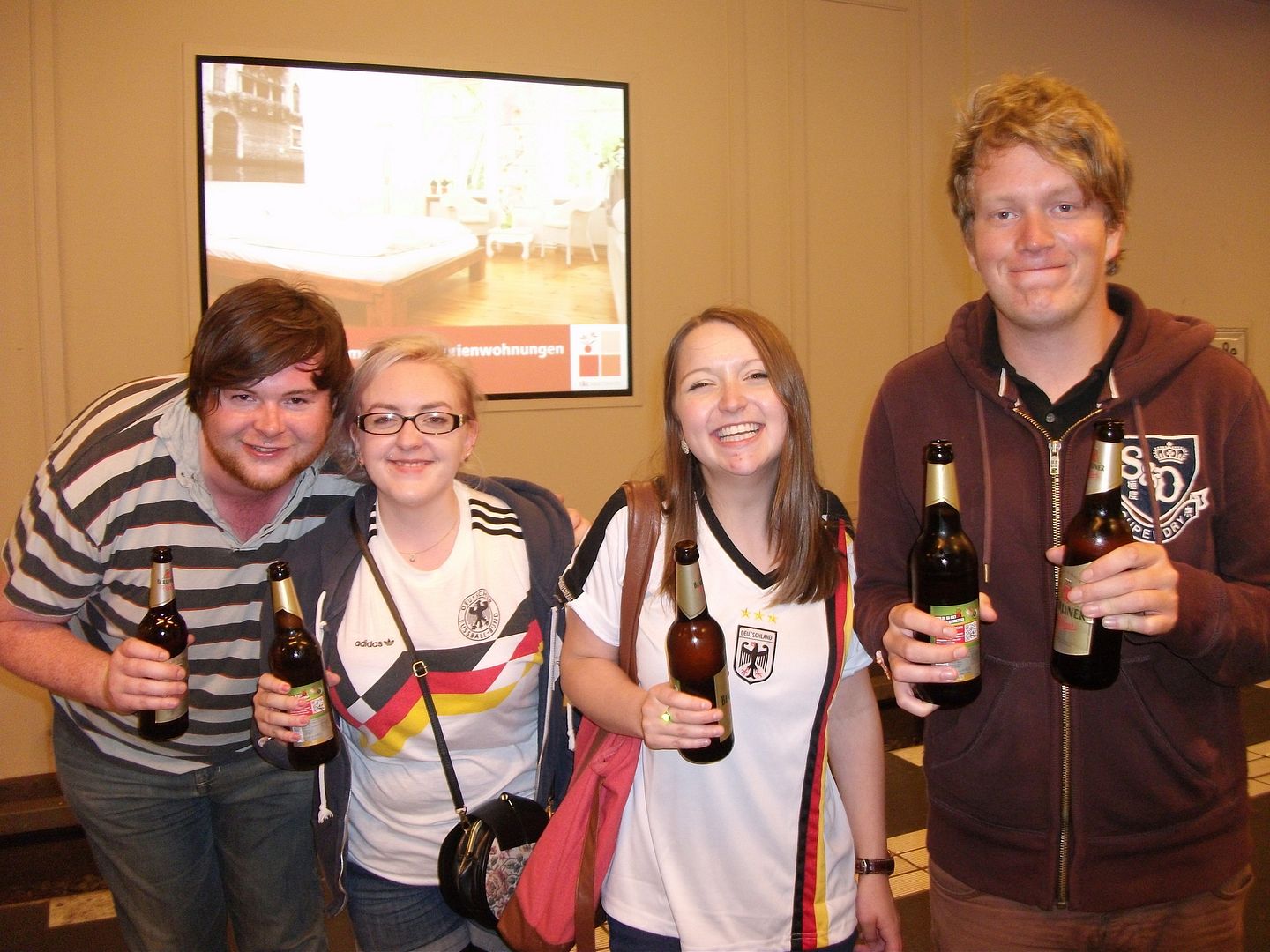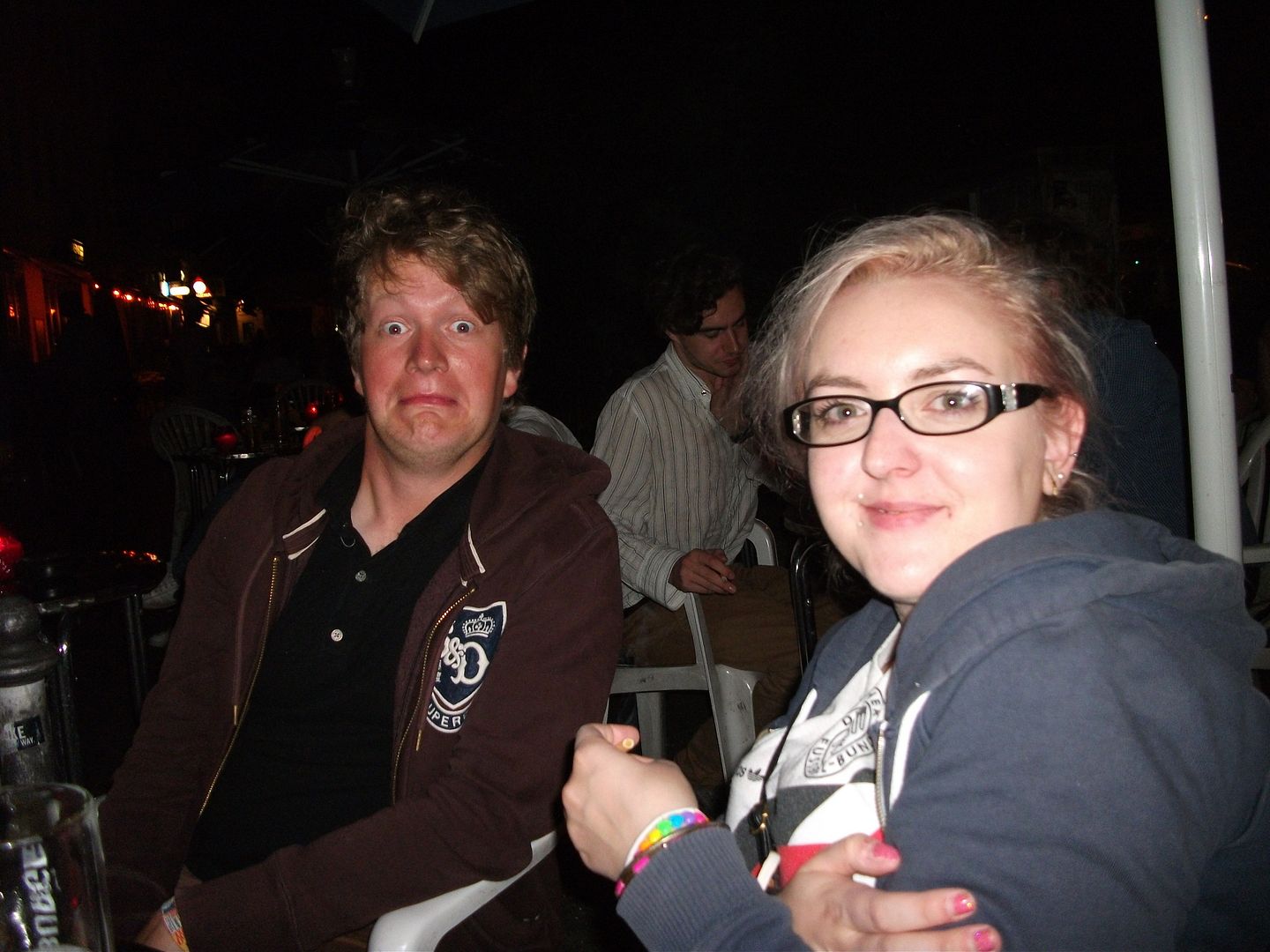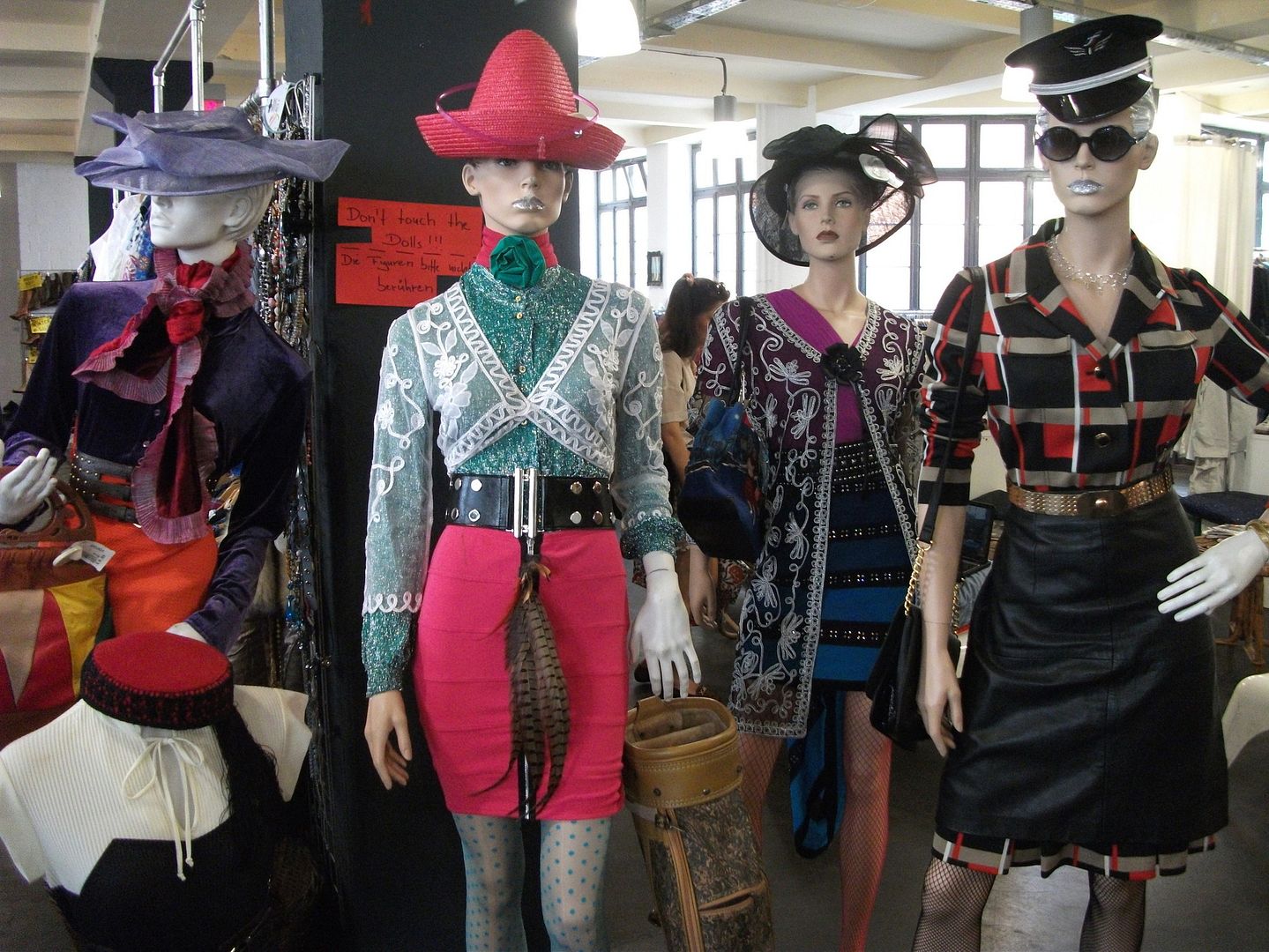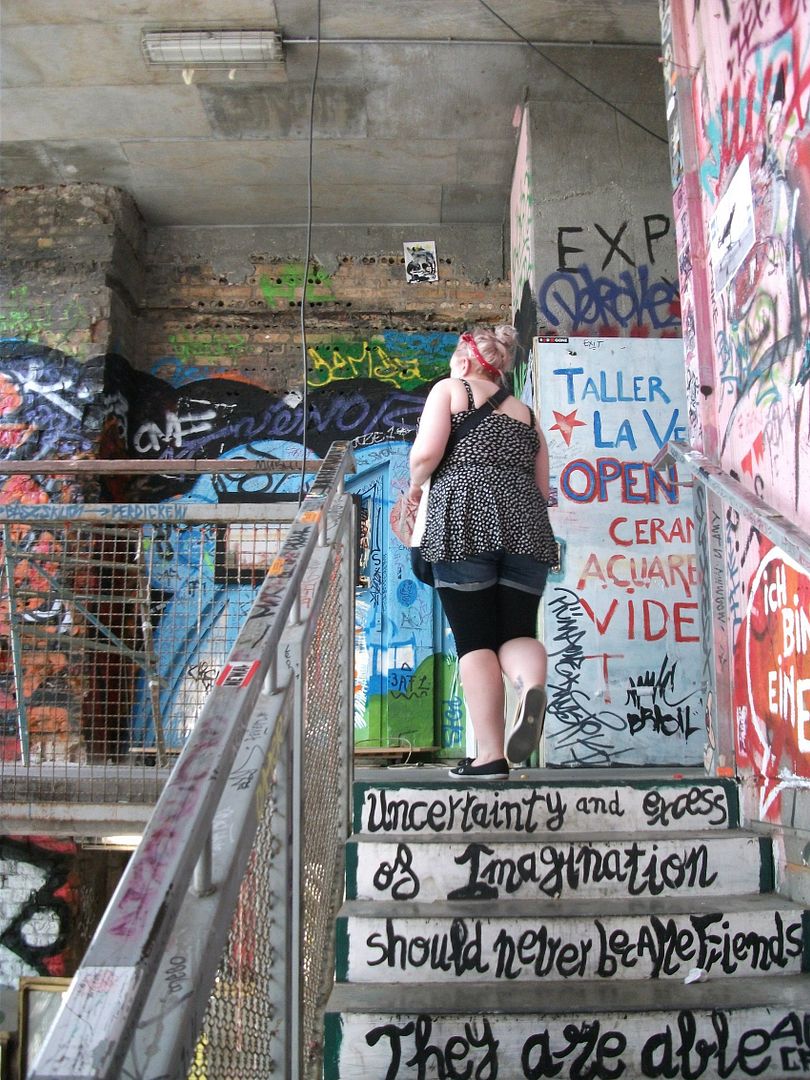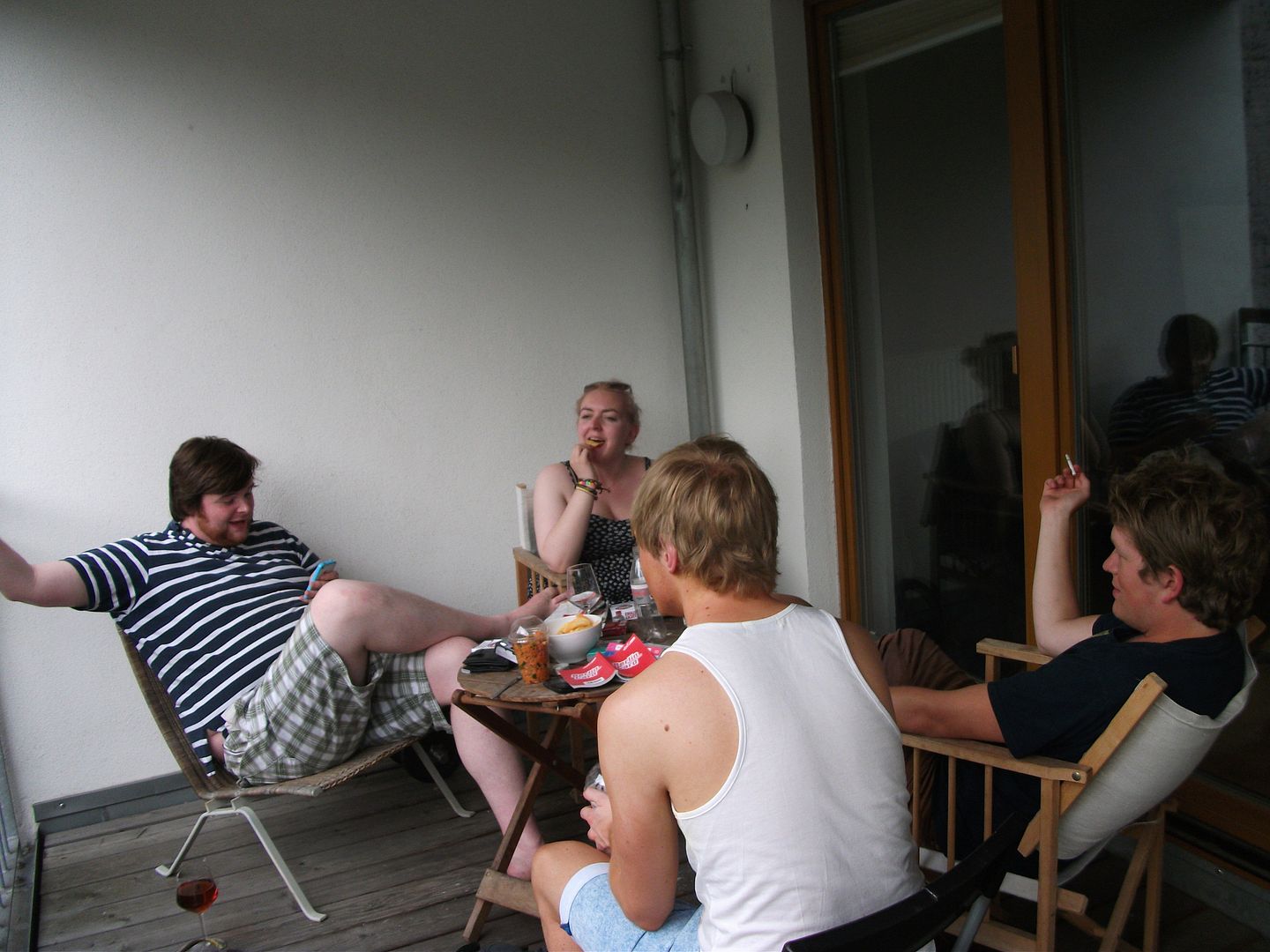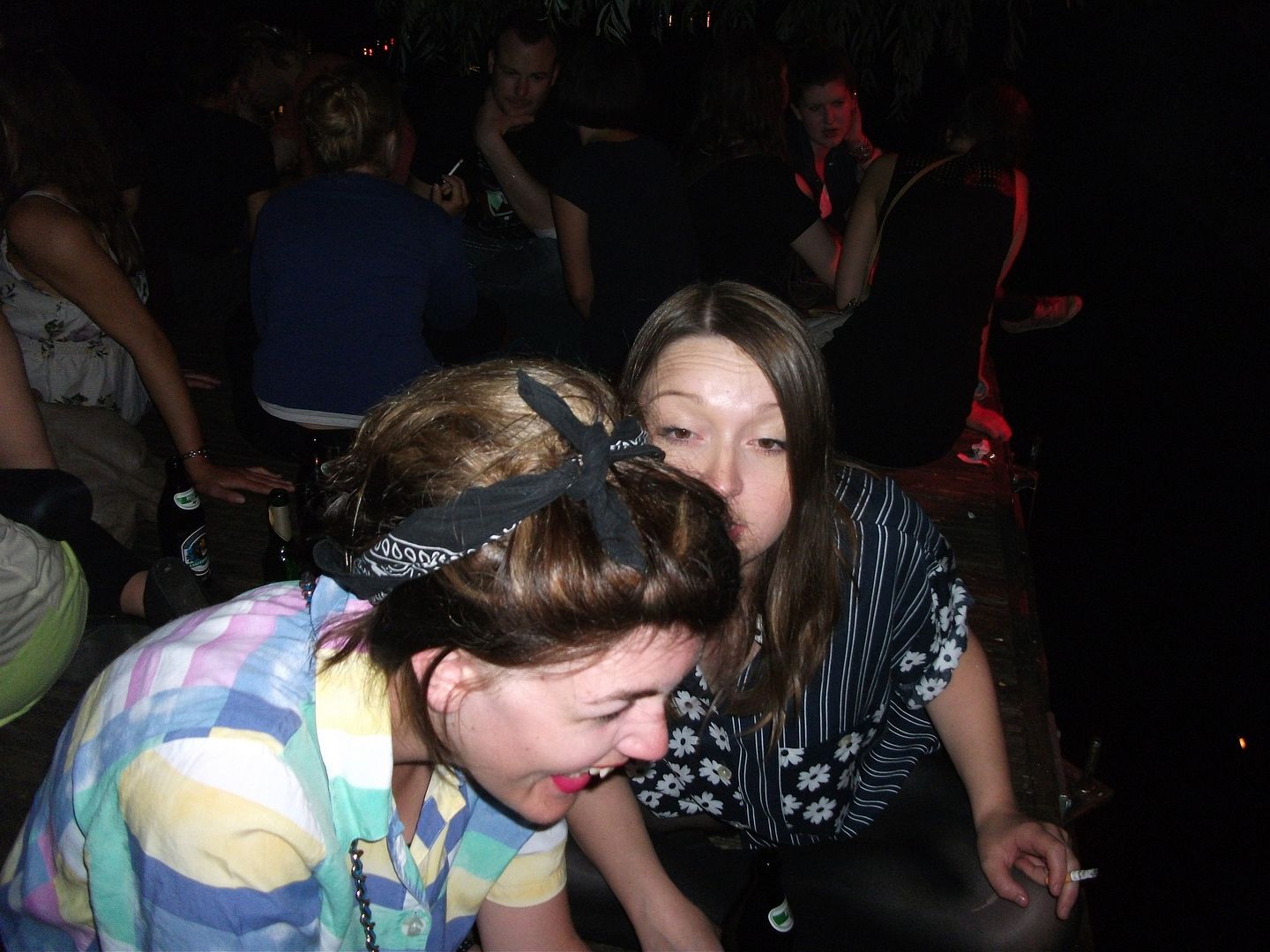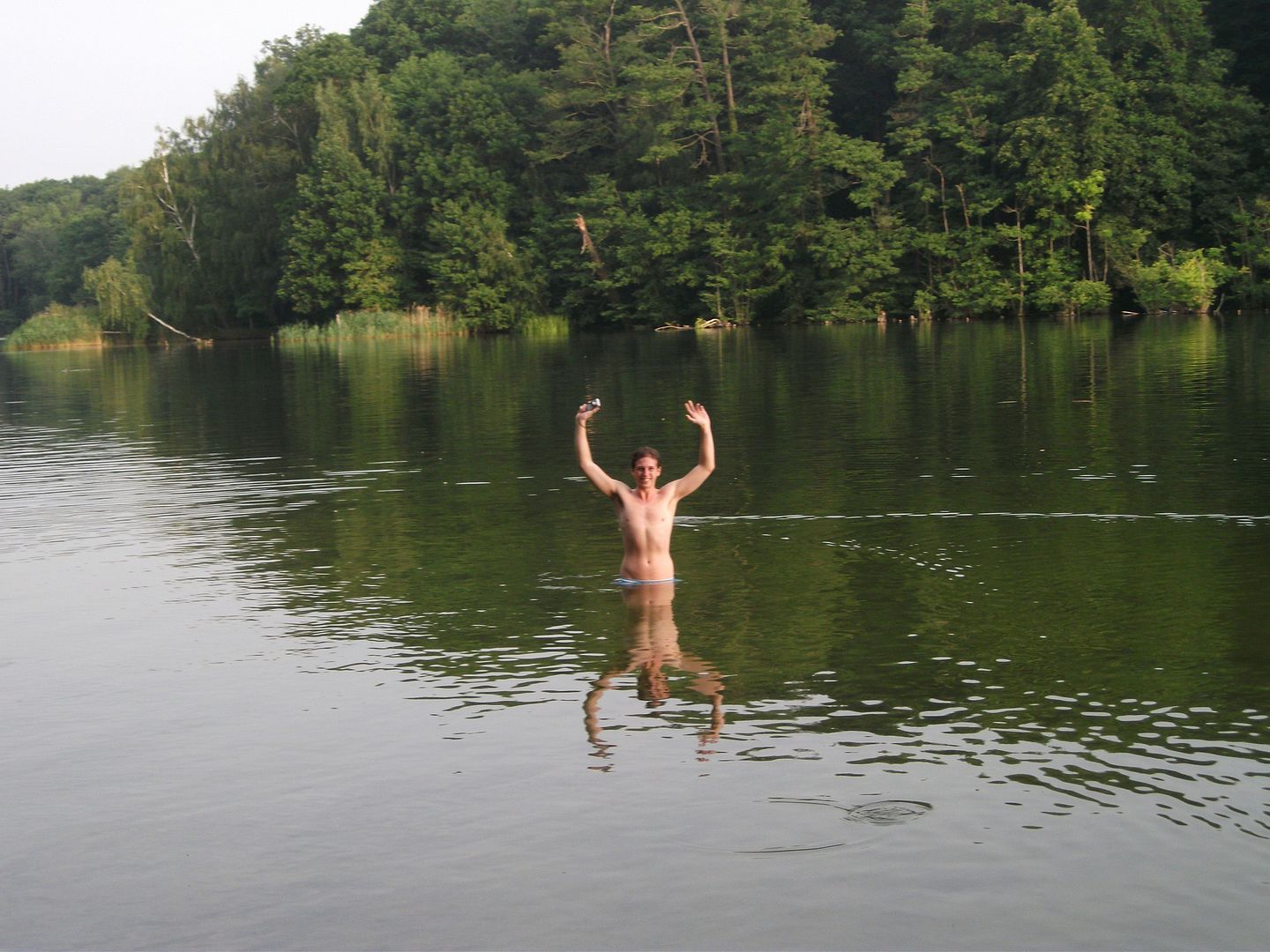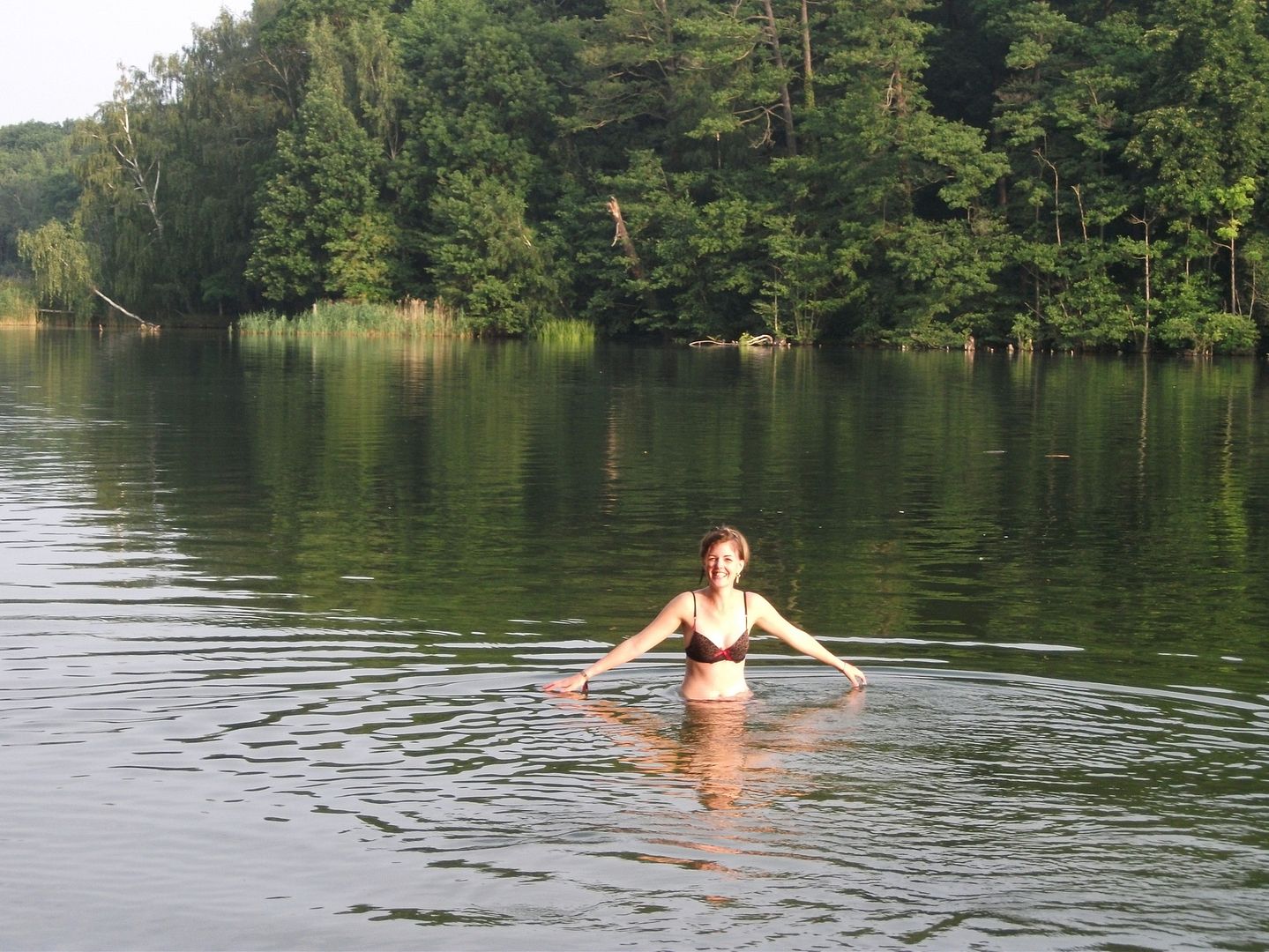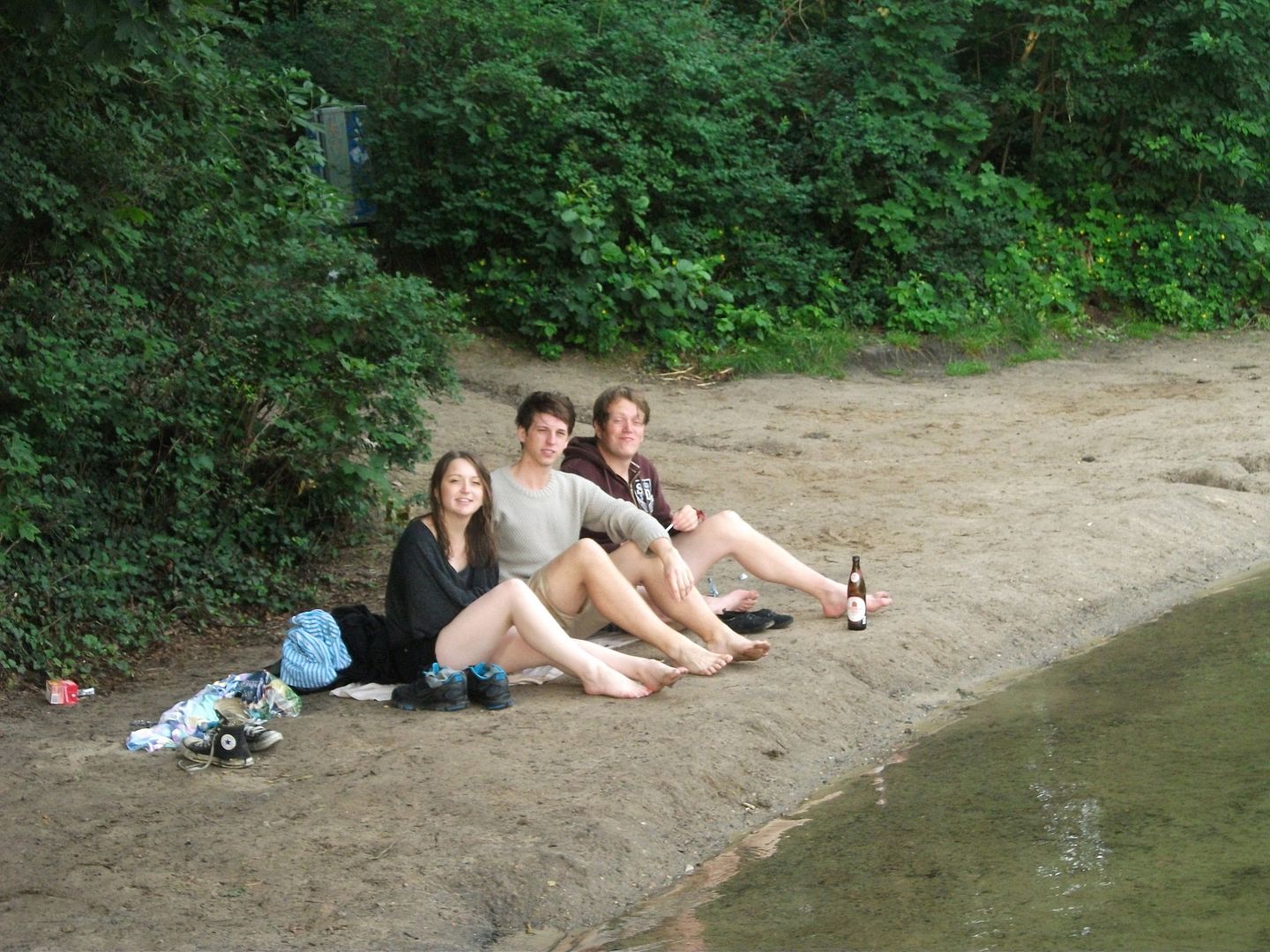 Berlin...Jesus. What a magic city. So great that Oli and I genuinely (like, really) considered using the remainder of our money to get an apartment so we could try to find jobs in the tourist traps and never leave. My baby-friend Ursi lives near Mehringdamm so we stayed with her for 8 glorious days, and met up with Sian, Charles and Robbie, who were staying near Alexanderplatz on their holibobs.
We drank beer at train stations and cheered Germany on in the Euro-cup-whatever football finals, experienced drama at a bar called Drama and explored the colourful "squat" (hmm) buildings on Oranienburger strasse. A quiet drink at a falafel bar turned into an all-night drinkathon that finished at 8am in the waters of lake Schlatensee, and a trip to a beach bar on the East Side Gallery ended with us getting caught in the eye of a thunderstorm. We explored the fashion by kg insanity that is Colours (by far the best vintage emporium I've ever visited - if you're ever in Berlin make sure you hotfoot it down to Mehringdamm to pick up a suitcase of bargs) and browsed forgotten family photo albums at the
Flohmarkt am Mauerpark. Ate far too many kebabs, explored an abandoned theme park before getting unceremoniously chucked out by the owners, managed to watch Wes Anderson's latest flick at a bizarro cinema with a large shrine to Princess Di in the foyer, camped by the river in the middle of yet another storm and narrowly avoided being butchered by a drunk ex-jailbird called Reiner in his caravan. I heart Berlin.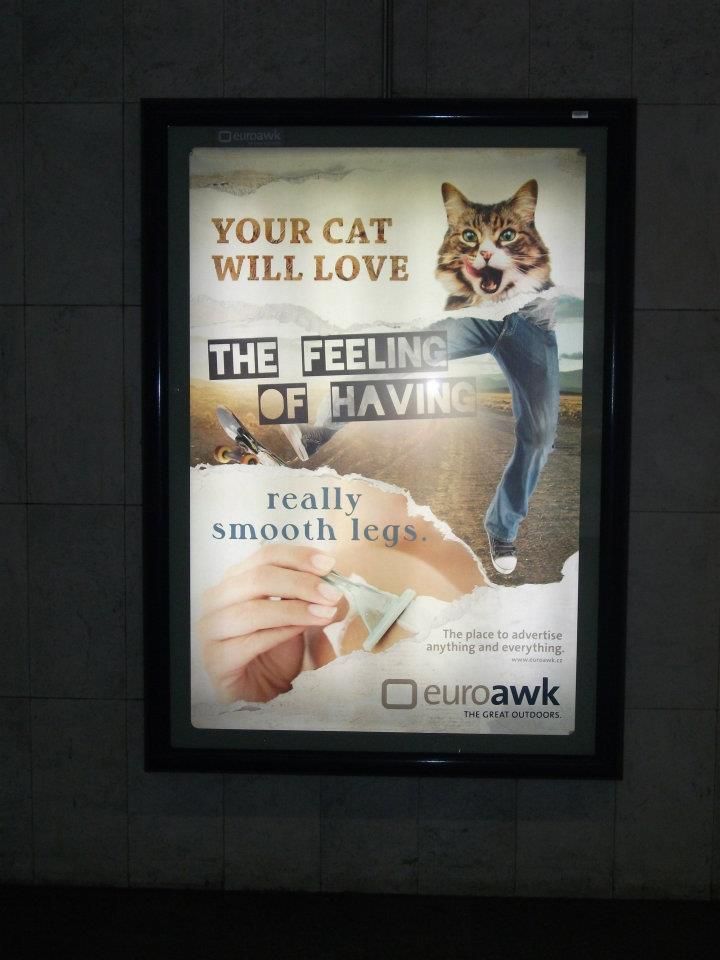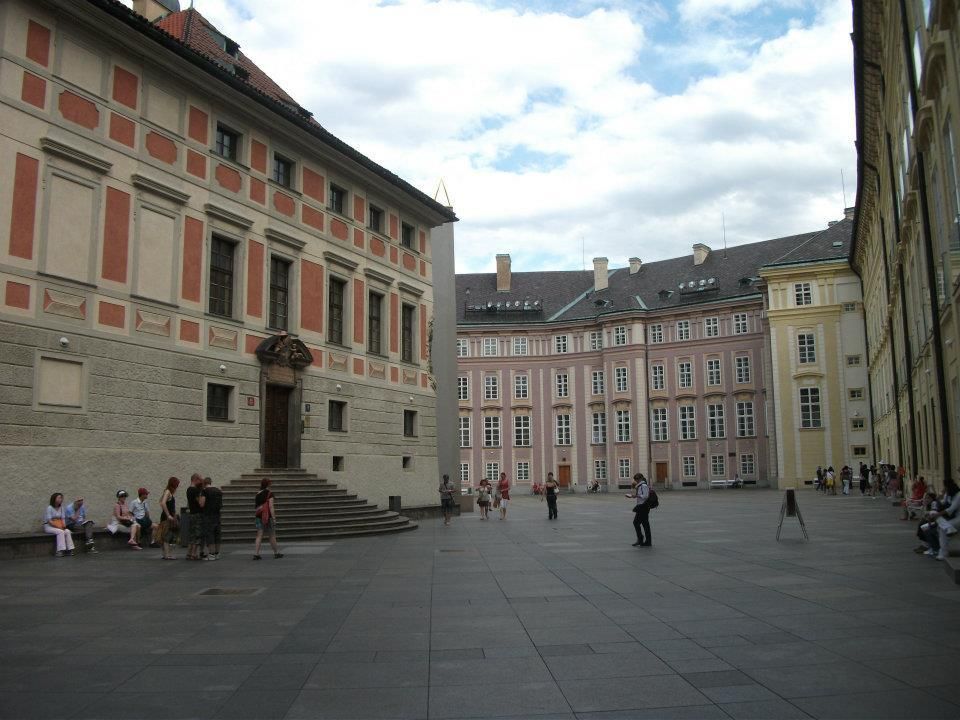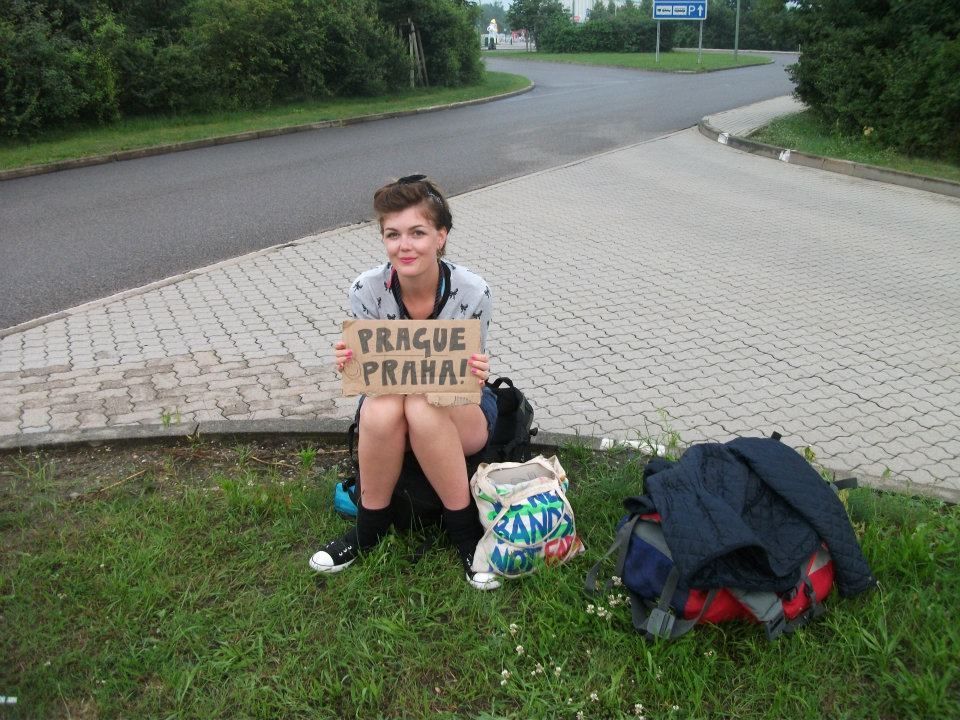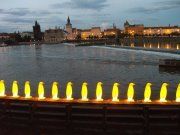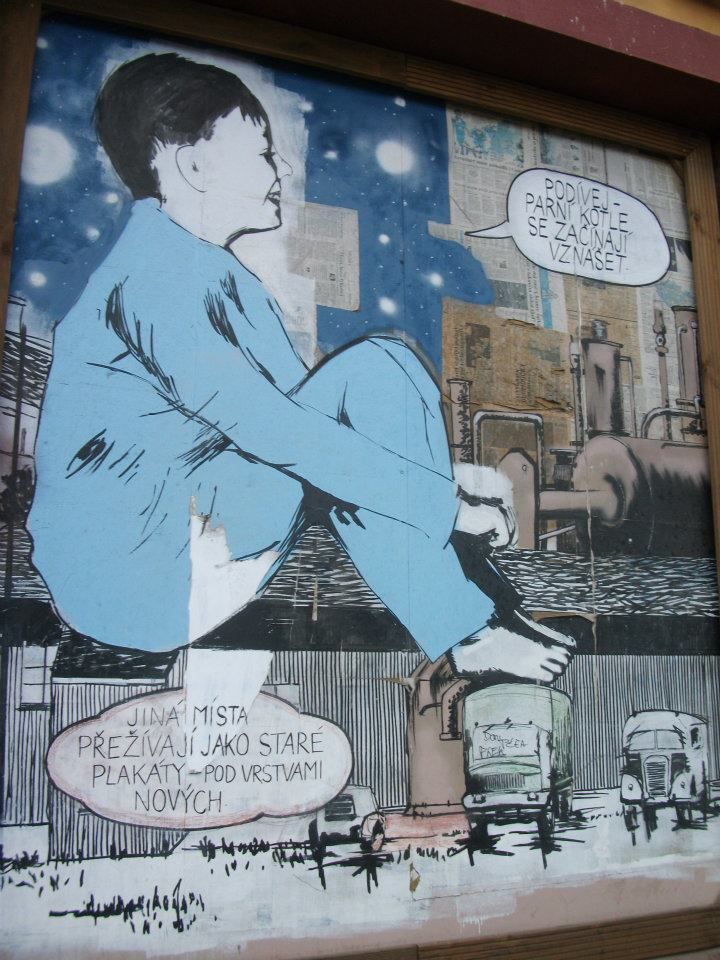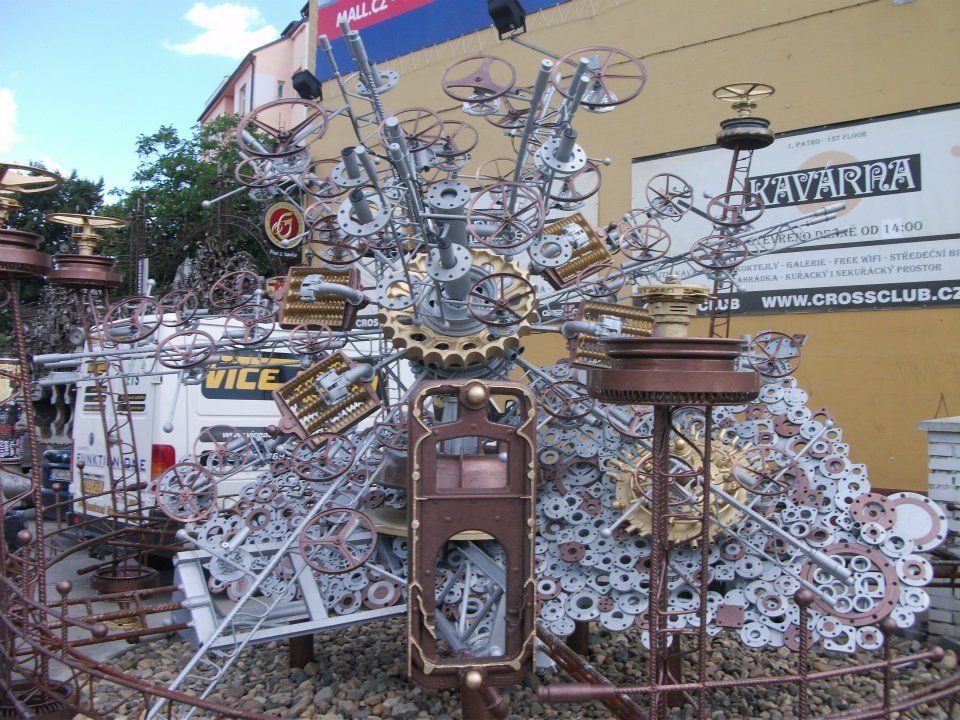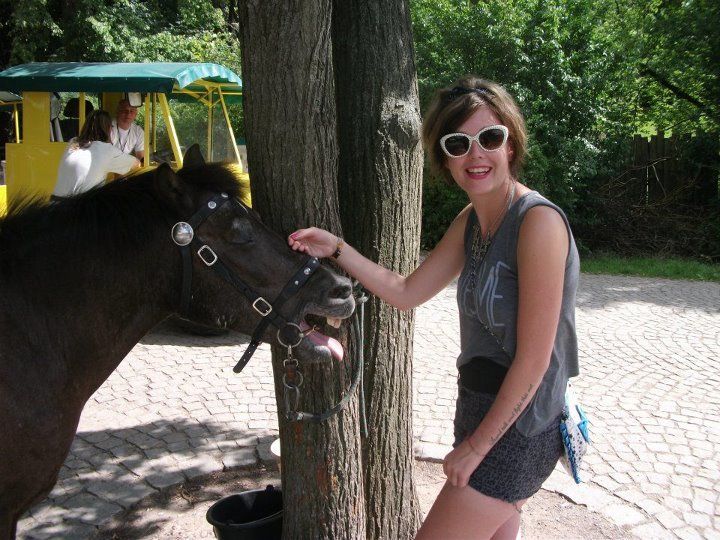 After the bright lights of Berlin, we hitched our way across the Czech border through sun, rain and thunder. Our first sight upon entering the Czech Republic? A fucking Tesco's. The two Czech lifts we had are worth a mention for their sheer hospitality - Tomak took us about 40km out of his way, and stopped at every single gas station on the way to ask other drivers if they'd be able to take us. After admitting defeat, donating us a carton of vegetable juice and leaving us at a gas station at midnight, we found a whole family travelling in convoy towards Brno who took pity on our rain-battered selves and took us straight to the centre of Prague. We arrived on Wenceslas Square at 2am and were confronted by a barrage of drunken, boorish English accents. Rule Britannia!!!11!!1!
Had nowhere to stay so slept under a recently-liberated duvet in a kids playpark until the cold and fear of a mugging overwhelmed us. We trawled Prague - stinky messes both of us - offending the senses of the wealthier tourists who actually had somewhere to sleep...bastards. Luckily a wonderful host called Ales let us stay with him, and we spent a great night chatting Czech, English and US politics over jugs of beer with him and his two other Canadian couchsurfers. We explored the castle (it's good, very Baroque&roll) and contemplated breaching security at the Ministry of Defence and had a lot of beers and yet more faux-intelligent conversation at Crossclub with Couchsurf host number 5 Radan. Saw the zoo, had a laugh with a donkey and fell in love with a charismatic otter before a night-time beer tour of the city. Prague - pretty sweet.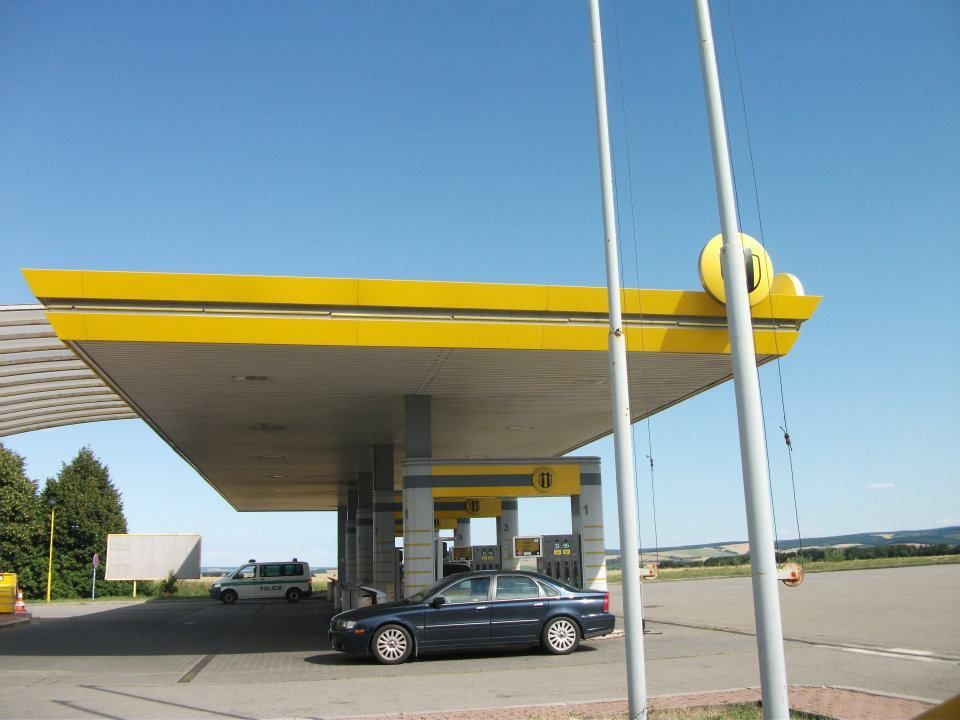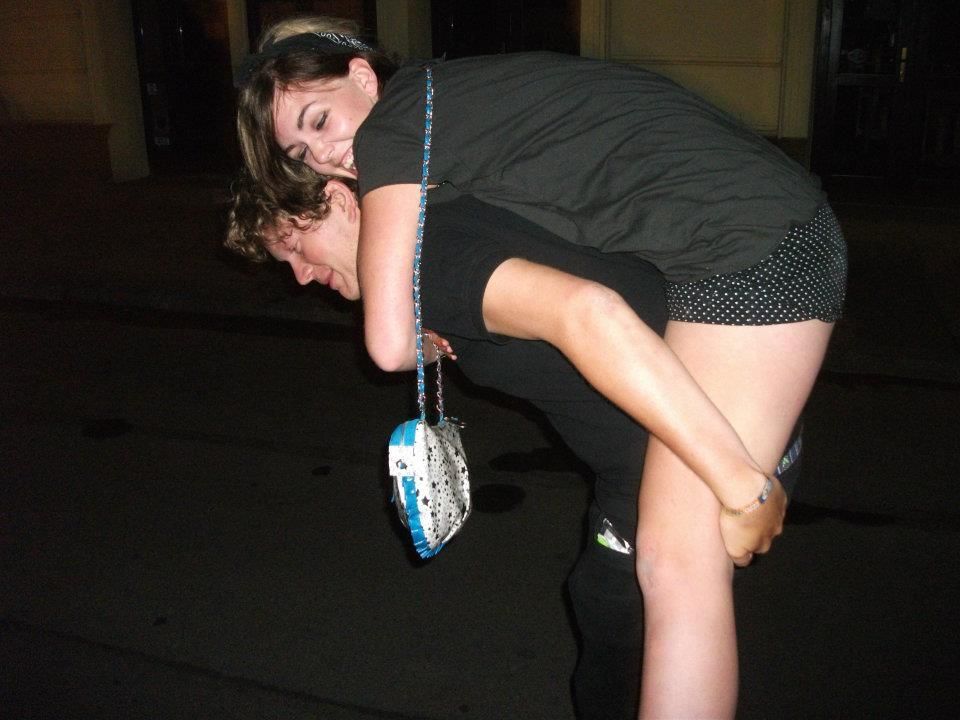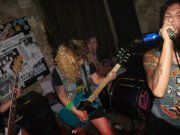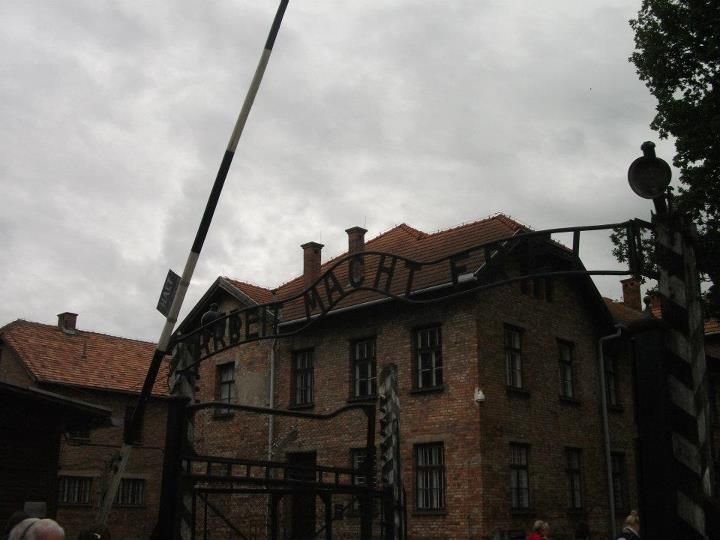 After an awful hitching experience that left us stranded in a Czech city called Ostrava for hours, we had no option but to hop on a night train to Krakow, where our next host Zofia was awaiting our arrival. Z is incredible - a political activist who lives mostly in squats, plays in a samba band and has an encyclopaedic knowledge of music. We drank at a punk bar with her friends, where I lectured them on the six wives of Henry 8th (all knowledge gleaned from a historical novel I had recently read) and sang the Welsh and Polish national anthems. Spent hours leering over fresh veg at a market and had some of the most delicious vegan food ever shoved down our gullets.
We saw Swedish all-girl punk band Beyond Pink smash it at the aforementioned punk bar, and drank til 9am before passing out in Main square. Went to Auschwitz, which is one of the most soul-destroying, sobering places any right-thinking human can visit, and explored an abandoned labour camp in the heart of the city. Hearing stories about the atrocities commited in these places from people whose families experienced the horrors first-hand made me want to punch walls.
Visited Mocak and ate an illicit Subway before heading via bus to Zakopane, where we built a fire and wild-camped in idyllic woodlands. We didn't know at the time that the area is well-known for its bear population. Derp. Hitching out of Poland towards Austria proved problematic, especially when the heavens opened and our map of Zakopane was ripped to ruin by raindrops.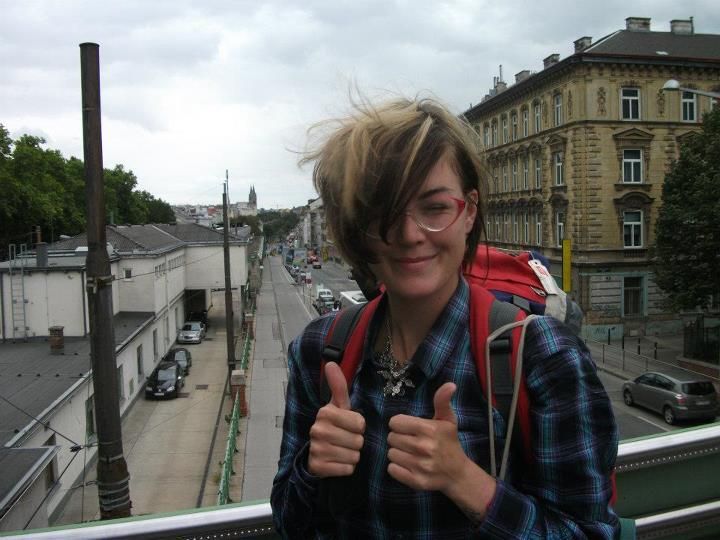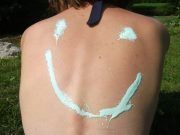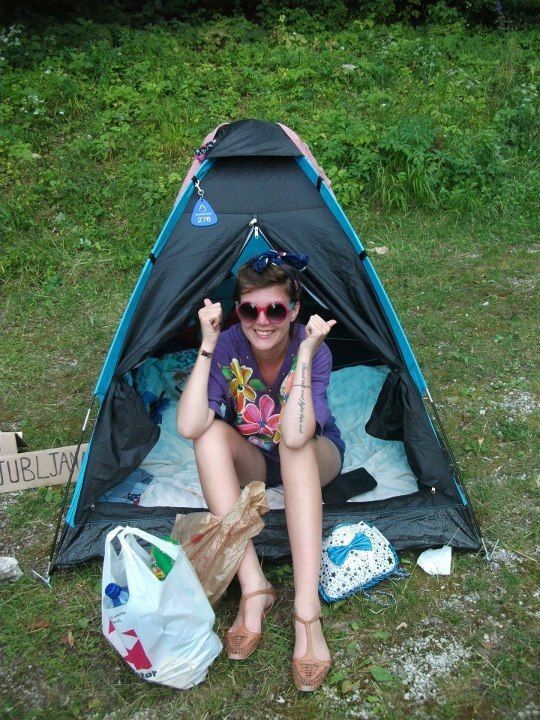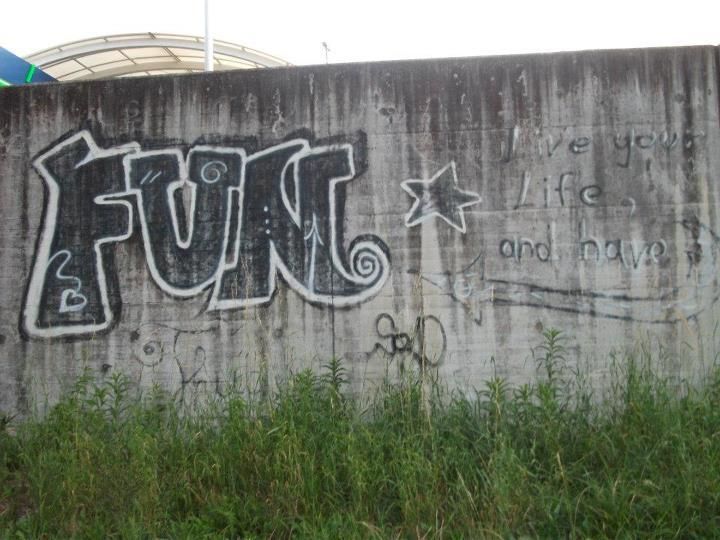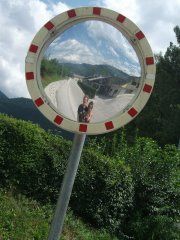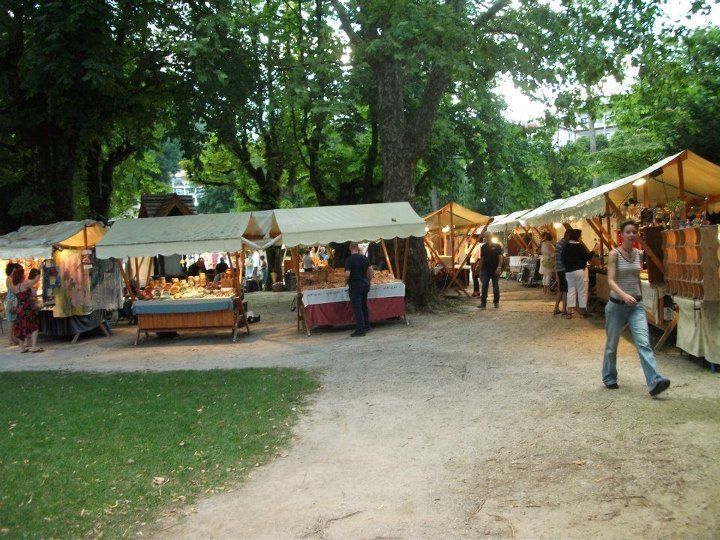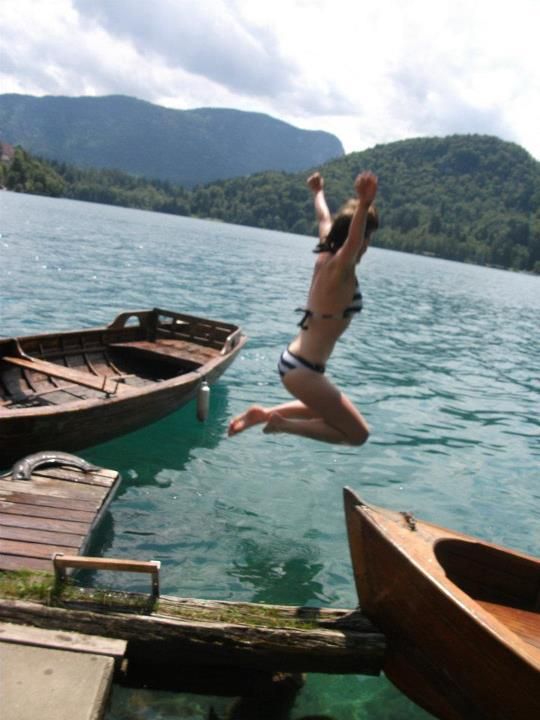 A kind Polish man took pity on us and took us to the Slovakian border, where we trudged in vain along the highway towards Trstena. That was a particularly low point - my shoes were falling apart and my sanity was in tatters. Fortunately a sympathetic Slovakian couple picked us up and took us to the bus station. We travelled Slovakia in a matter of hours, hopping from Dolny Kubin to Zilina to Bratislava on various night trains until in a moment of sheer desperados deciding FUCK IT, lets go to Austria. So we did, and were fortunate enough to secure a CS host for a night in Vienna. Took a lazy tram tour around the city and slept in the grounds of Schonbrunn Palace (bear in mind we hadn't slept in almost 48 hours) before heading to Matteo's swish pad where we were wined, dined and taken to a great outdoor club for beers and sociability galore. Whoopah!
Matteo and his impossibly glamorous and lovely girlfriend took us to a gas station to hitch from, and after getting told to KEEP OFF THE DAMN GRASS three times managed to cadge a lift to the higway. It was plain sailing from there unil a lovely Viennese lady dropped us at a large service station with no less than eight other hitch-hikers. We were there for four and a half hours but the sun was shining, we had a full bottle of water and plenty of people to chat to, which helped. Finally made it to Graz, and from there it was only a short stint down the highway with a trucker to Maribor, Slovenia!
Wild camped on the outskirts of Maribor after raiding Lidl, woke up to find a very stubborn tick lodged in my stomach that refused to come out, despite me and Oli yanking at it until I was in considerable pain. Made it to the hospital where they managed to remove it, and were then taken to a decent hitching spot by a couple of incredible old ladies who went well out of their way to help us. One of them even popped by to see us, and bought us ice cream. Nice one, Granny Slovenia!
To be continued. My fingers hurt.