Afternoon, compadres!
I've been searching out an oversized man-blazer for a while but didn't want to end up paying anything over a tenner as I'm trying to save as much dolla as possible for the EURO TRIP in June. Have I mentioned in any previous posts that in just over a month Oli and I will be leaving Blighty's drizzly shores for three months? Nay? Whoops. We'll be spending a week with Ma & Pa at a villa in Italy for a week before hitchhiking, cycling and Interrailling across Europe in search of waterparks, festivals, old friends and new, La Tomatina, cat sanctuaries, Slovenian squats and lakes galore. It'll be the first proper holiday I've had in nearly five years, and I cannot sodding wait to wreak havoc on the continent.
But yeah, back to blazers etc. After scouring the chazz offerings on my road (walking to town to spend stupid amounts of money on things I don't really need seems faintly absurd)I paid a visit to my old pals at InterAid, who can always be relied upon to have whatever weird wardrobe addition I'm currently fantasising over buried somewhere within their rails. Lo and behold! Man-blazer was ready and waiting for me among a bevvy of charming tweed OAP coats, it's dove grey mock-suede and tantalising price tag of just £4.99 positively screaming out at me. Nestled just feet away was this £2 oversized knit in an uber-complementary shade of purple. I had to have 'em, if only to fulfil my sad little dream of emulating Rosanna Arquette in Desperately Seeking Susan with a ditty little Peter Pan collar shirt and these smashing 80's high-waisted St Michael jeans I picked up the other day for a fiver.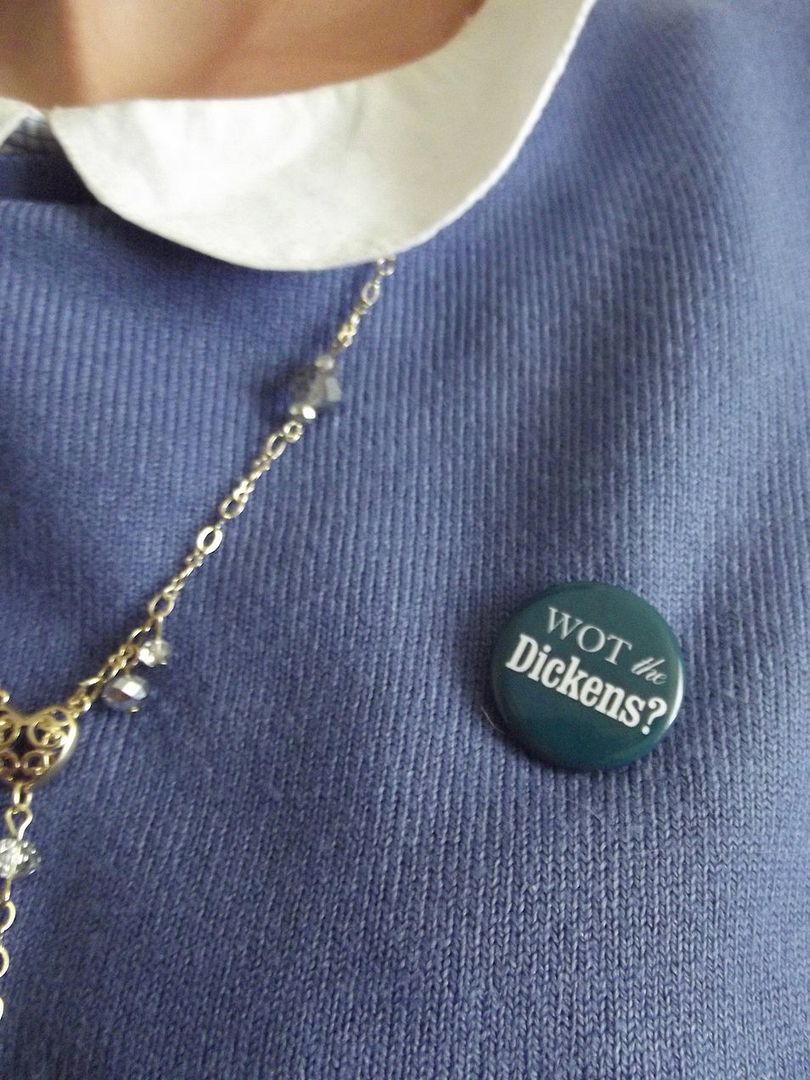 Blazer £4.99 at InterAid
Jumper £2 as above
Peter Pan shirt donated by Esther
High-waisted mega 80's slice of GREAT £5 at Scope
Jewellery BOGOF at Dotty P's
Shoesies £6 at Matalan
Bandana - I hesitate to say homemade as it only required a naff bit of hand-stitching.
Until tomorrow, amigos! Adios! x