I AM IN LOVE. I AM IN LOVE WITH THIS HAT, AND THIS HAT IS ALL THAT SUNDAY WAS ABOUT.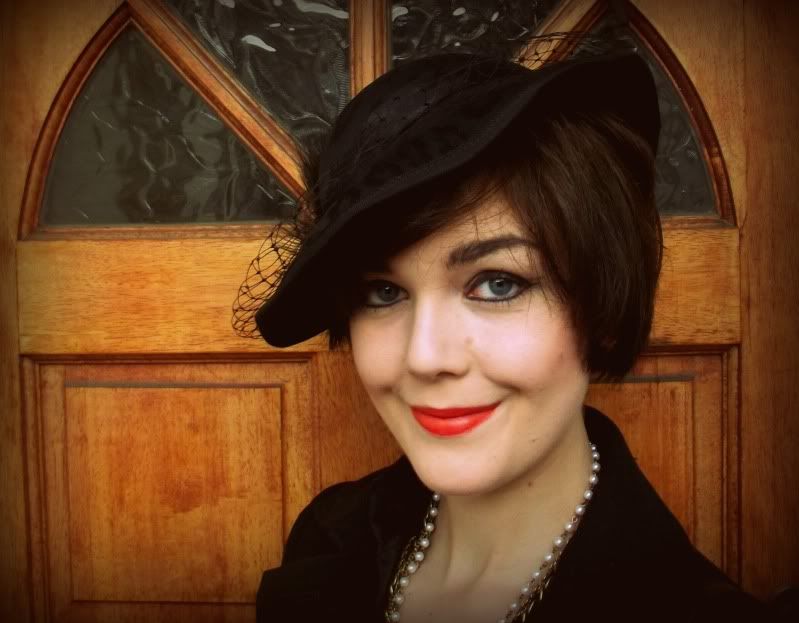 Hat - £3 at Jacobs Antiques.
Sunday was spent browsing Jacobs vintage fair in pretty much the same outfit as Friday, so I will spare you the boredom and my time by not posting it. I did, however, find this magnificent beast of a hat, which is going to take up permanent residence on my head.
Monday saw the completion of my tiger print ponyskin pencil skirt, as I finally got around to drawing up a pattern and doing all the boring cutty-pinny things on Sunday night. This allowed me to showcase it with The Hat in an approximation of a 40's Dior ensemble.
Hat - see above
Blouse - £2 at PDSA
Skirt - Handmade
Belt - Mammy
Bag and shoes - Penny Lane
Today has been a mad frenzy of house-related stress, finishing uni work on time, seeing the lovely Zoe FJ Sutton for a cuppa or five, and going on a bit of a sewing machine binge. I bought the leggings and boots featured below for £6 at Save The Children, and got a great pair of hideously tacky metallic grey flares for FREE! So upon getting home, I fixed the back of my polka dot 50's wiggle dress and turned said hideously tacky flares into a pair of straight-leg cropped trousers! Not entirely sure how I managed it, as my strategy was as follows: Turn trousers inside out. Pin in random places and vaguely measure desired hem length. Sew side seams inwards and cut excess. Sew new hem length. I had no clue what I was doing, but somehow it worked. I'll put pictures tomorrow when I end up wearing them, and when the current mad panic has subsided (hence the terribly-written post today).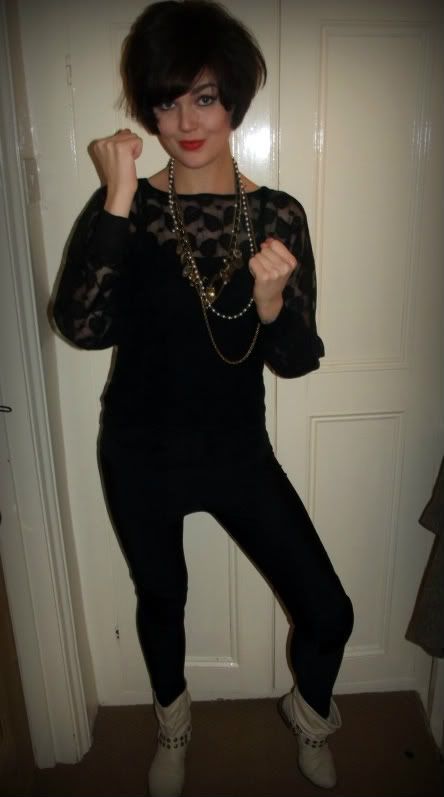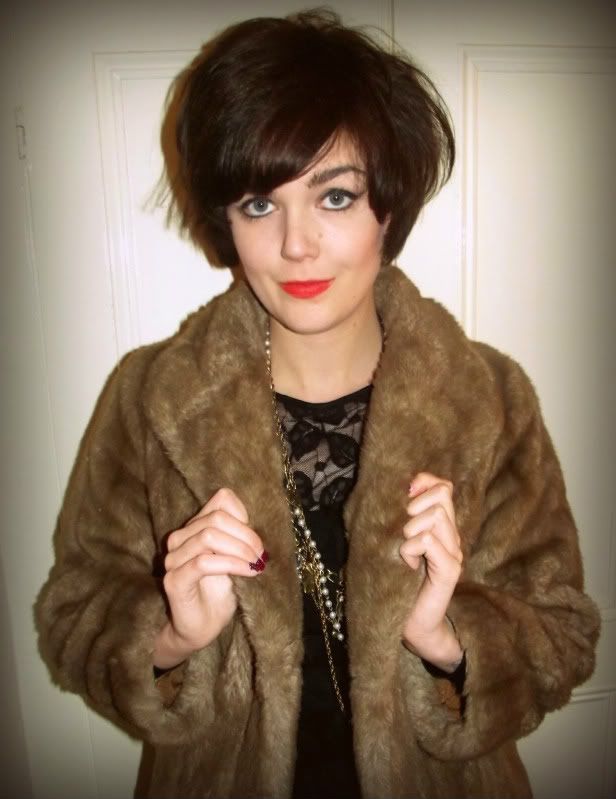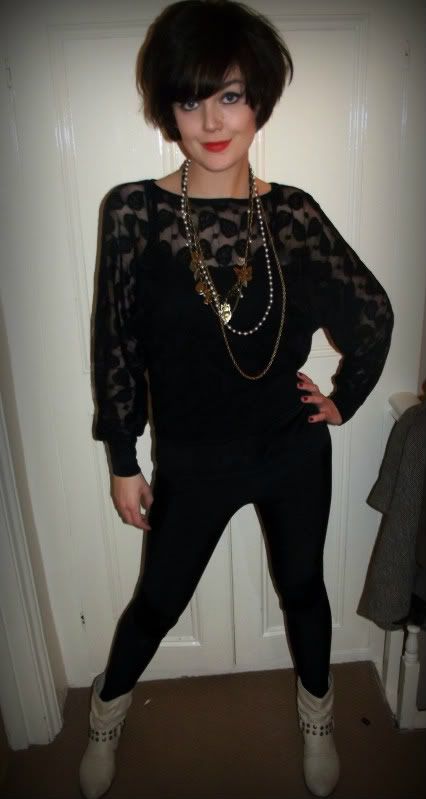 Top - £1 at Interaid (an AMAZING chazza shop with a whole room dedicated to 'bad taste'. I may be a tad obsessed.)
Bizarre padded leggings - £2.50 at Save The Children
Fur coat - £6 at Scope
Boots - £3.50 at STC
I'm also in the process of experimenting with making my own collars. This is the cut-out of fabric I've produced so far using a badly-drawn freehand pattern. Results will also be posted tomorrow.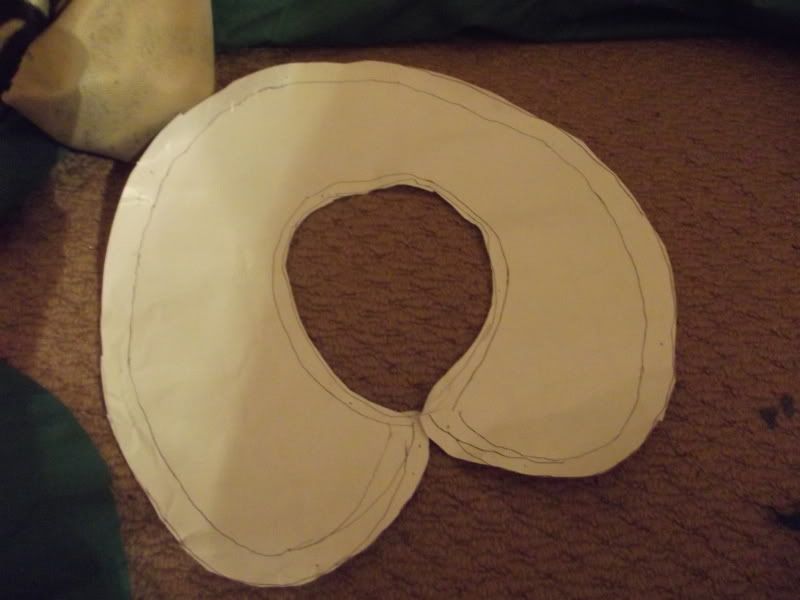 1: the "pattern" (LOL) 2: the cut-out.
Once again, apologies for the terrible post. Adios! x