Tonight I lost Dave, my scatty little puss. I was pretty worried. I knew she hadn't been let out, yet I couldn't find her anywhere. I started to panic, because the last time she disappeared we found her four days later in a corner shop half a mile away. Then, whilst sitting in my room drawing up rudimentary 'lost kitty' posters on Paint, I heard a meow. It sounded quite close. Confusion struck, and I started tearing the house apart to find her, but the further I moved from my room the quieter the meows got. 'No way could she be in there' I thought to myself 'My room isn't big enough to swing a cat, let alone hide one.' So I settled down to read, but after 5 seconds there was an almighty crash, and a low, dull 'mraaawwwrrr'. I smacked my palm to my forehead, shuffled over to my wardrobe and slid open the door to find Mrs Dave Chunks buried under a pile of knitwear and a pair of clunky boots. Bloody cats...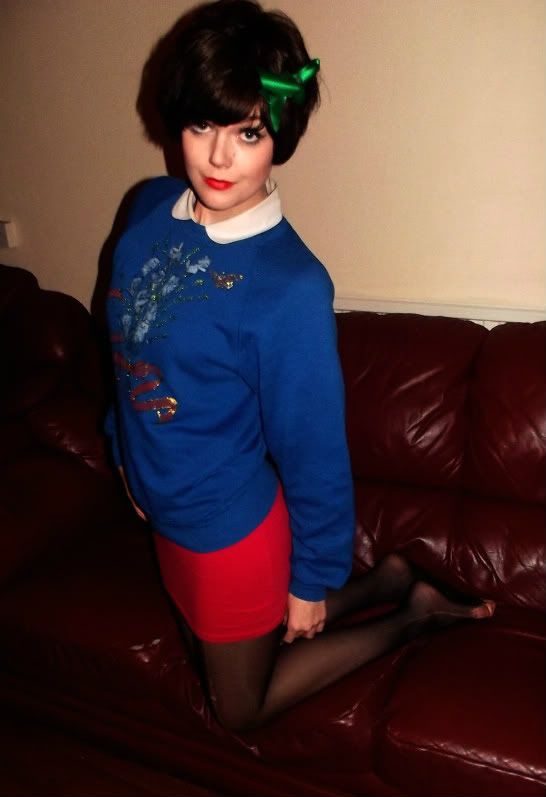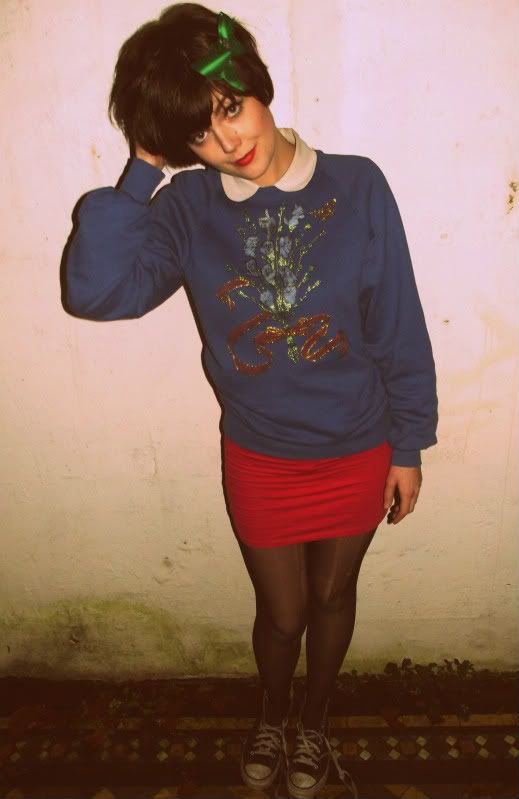 Jumper - Hobo's, skirt - H&M, blouse - Internacionale, converse - ancient, dino-bow - a little shop in Bath.
Spent the first night of this evening watching The Edukators at the Red and Black Collective. I urge anyone interested in the current Occupy movements, or who holds any remotely anti-capitalist sentiments to watch this ASAP. In fact, you should probably watch it even if you are staunchly pro-capitalism. It's a beautifully made film and it will no doubt make you question the things you take for granted.
Plus, Stipe Erceg - I would.